I was a graphic design intern for the University of Montevallo's Sports Information (Athletic Communications) Department during the Fall 2019. I continued on with the department as a paid graphic designer for the Spring 2020 semester. In my time with the department, I worked with a team of two other graphic designers. Our responsibilities included editing marketing shots, designing graphics for our social media, and designing promotional material for the athletic department to print (i.e. posters.) 
I personally was in charge of the post game graphics. I designed the template to fit with the aesthetic of the official instagram page for
UM athletics
. Each week, I edited action shots which I placed along with the opponent's logo into the template. After matches I would then edit the score of each graphic and post on the instagram. In the spring, we would have anywhere from 13-20 games a week that I would need to create graphics for.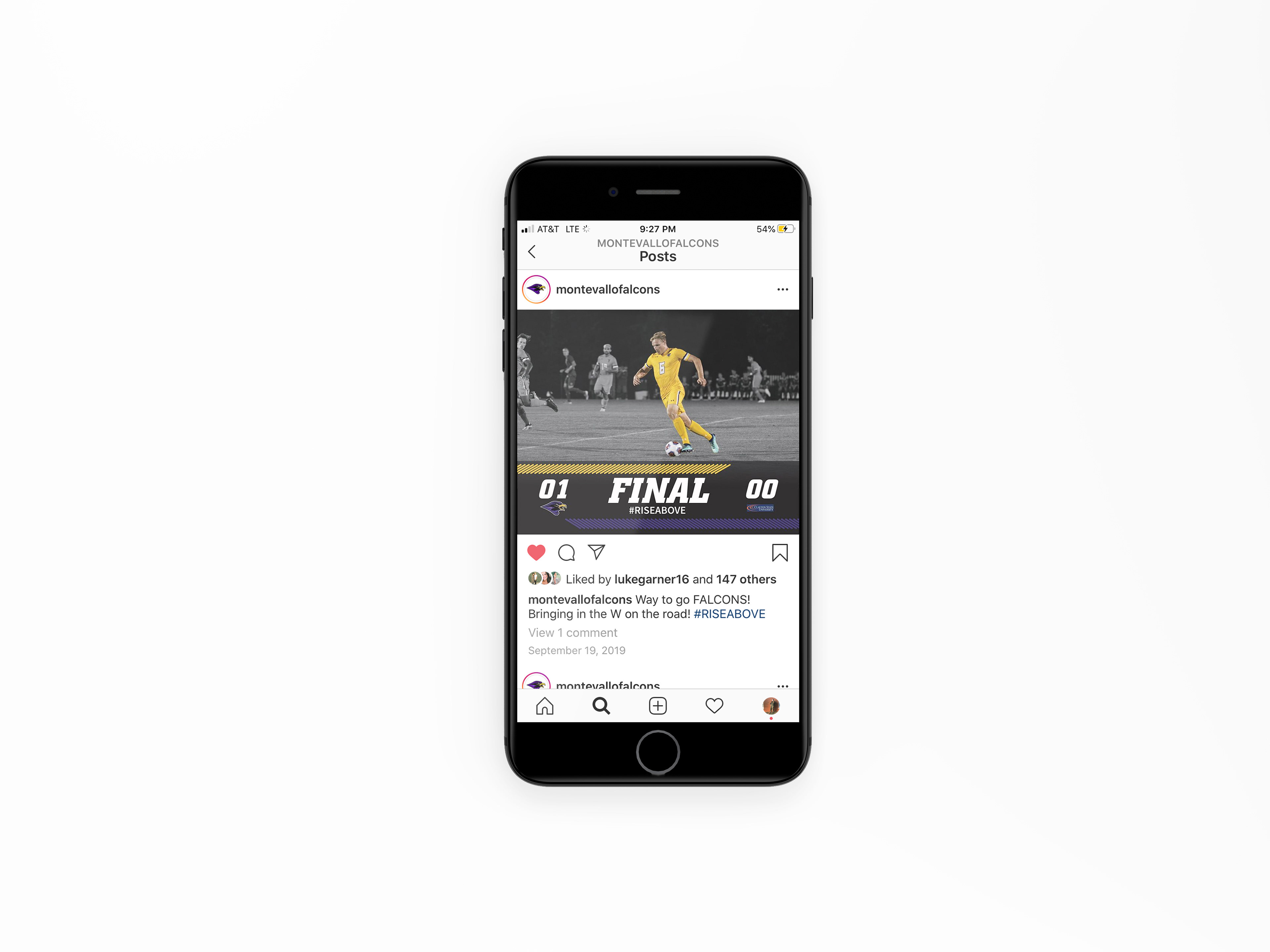 As an athlete myself, my soccer coach also asked me to design a few graphics for the
Montevallo Women's Soccer
team's Instagram in addition to the work I did for the department...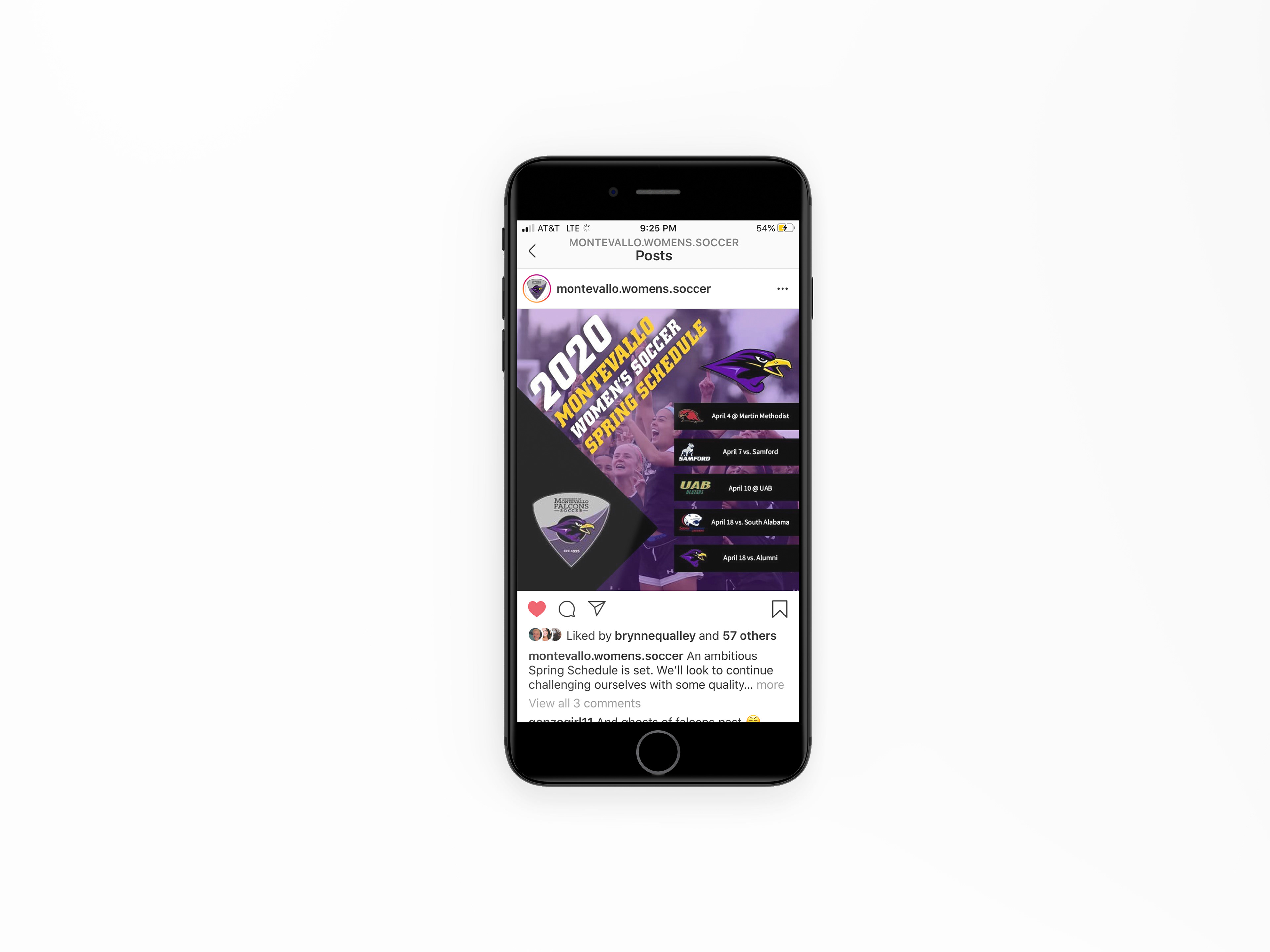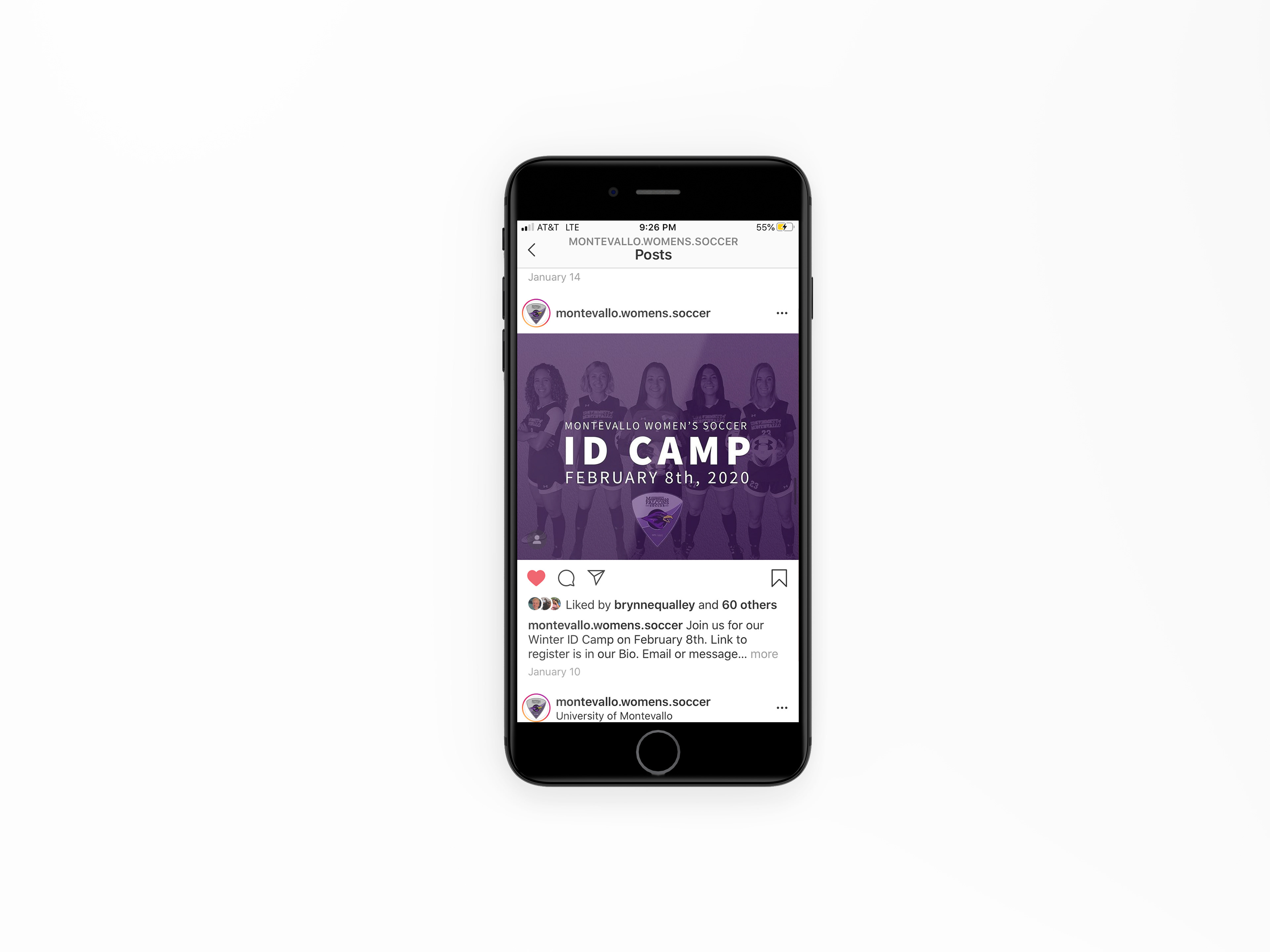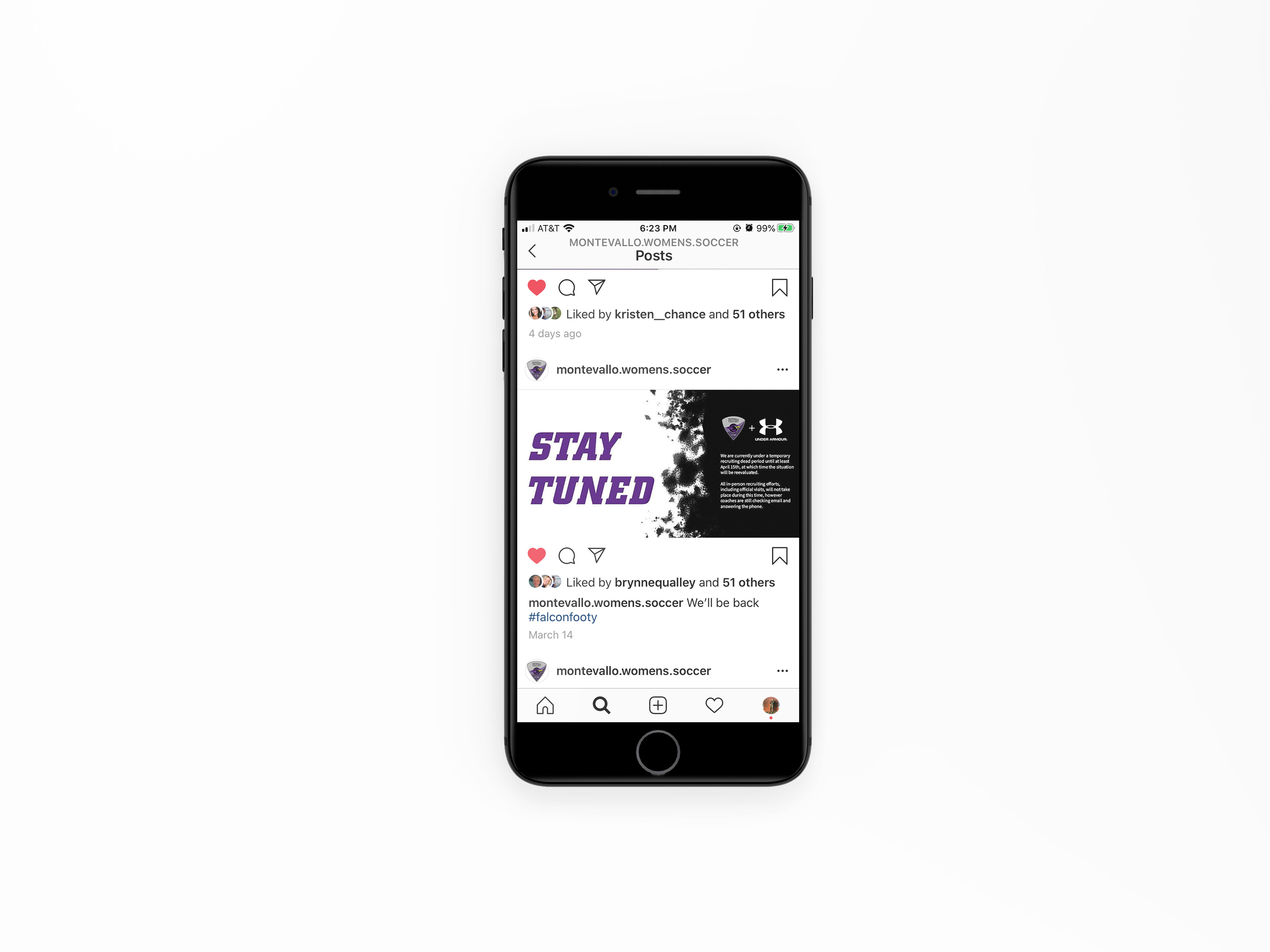 I also designed a spring schedule graphic for the Men's Soccer Team's Instagram and a new badge design to commemorate the program's 25th anniversary: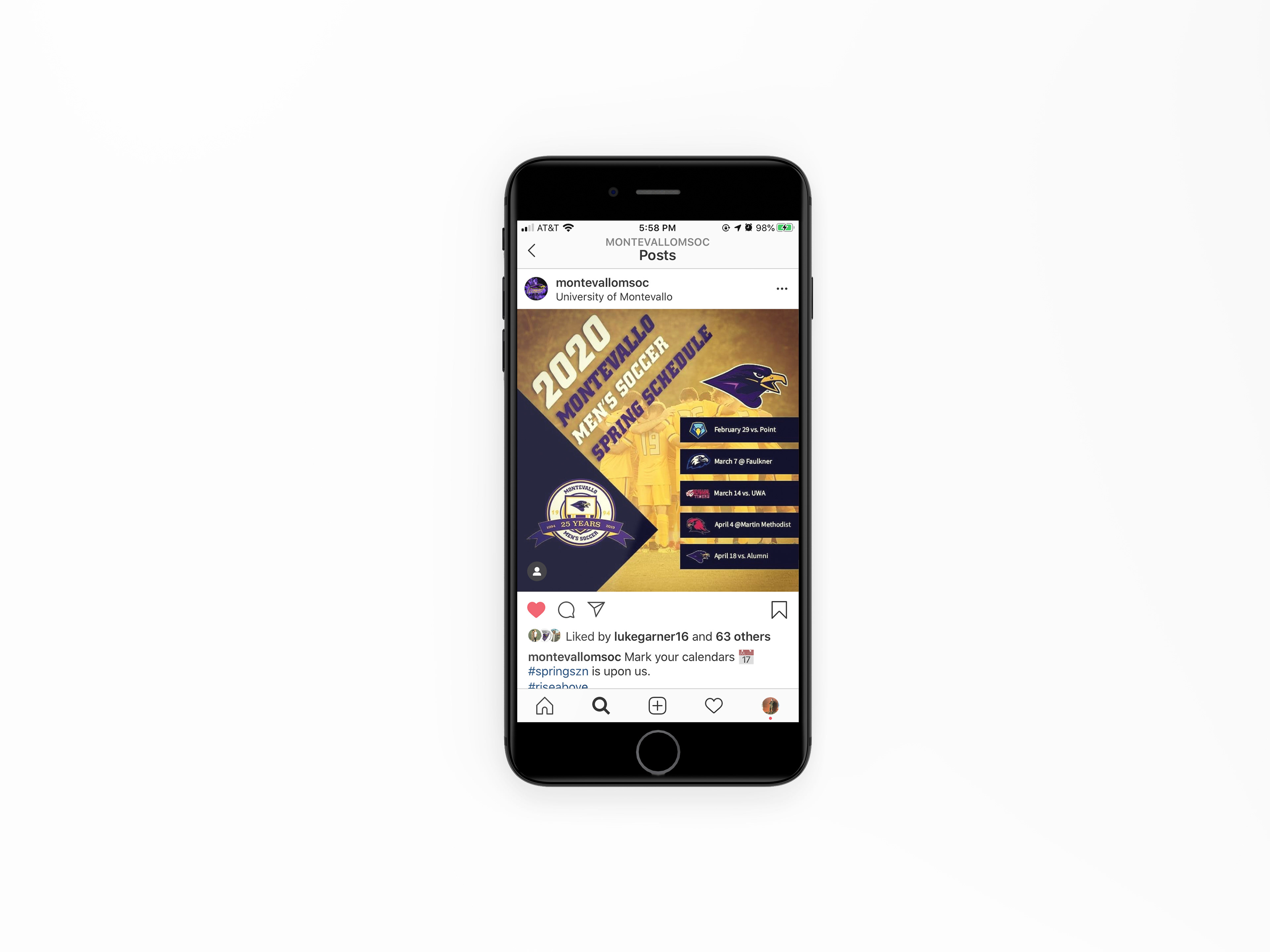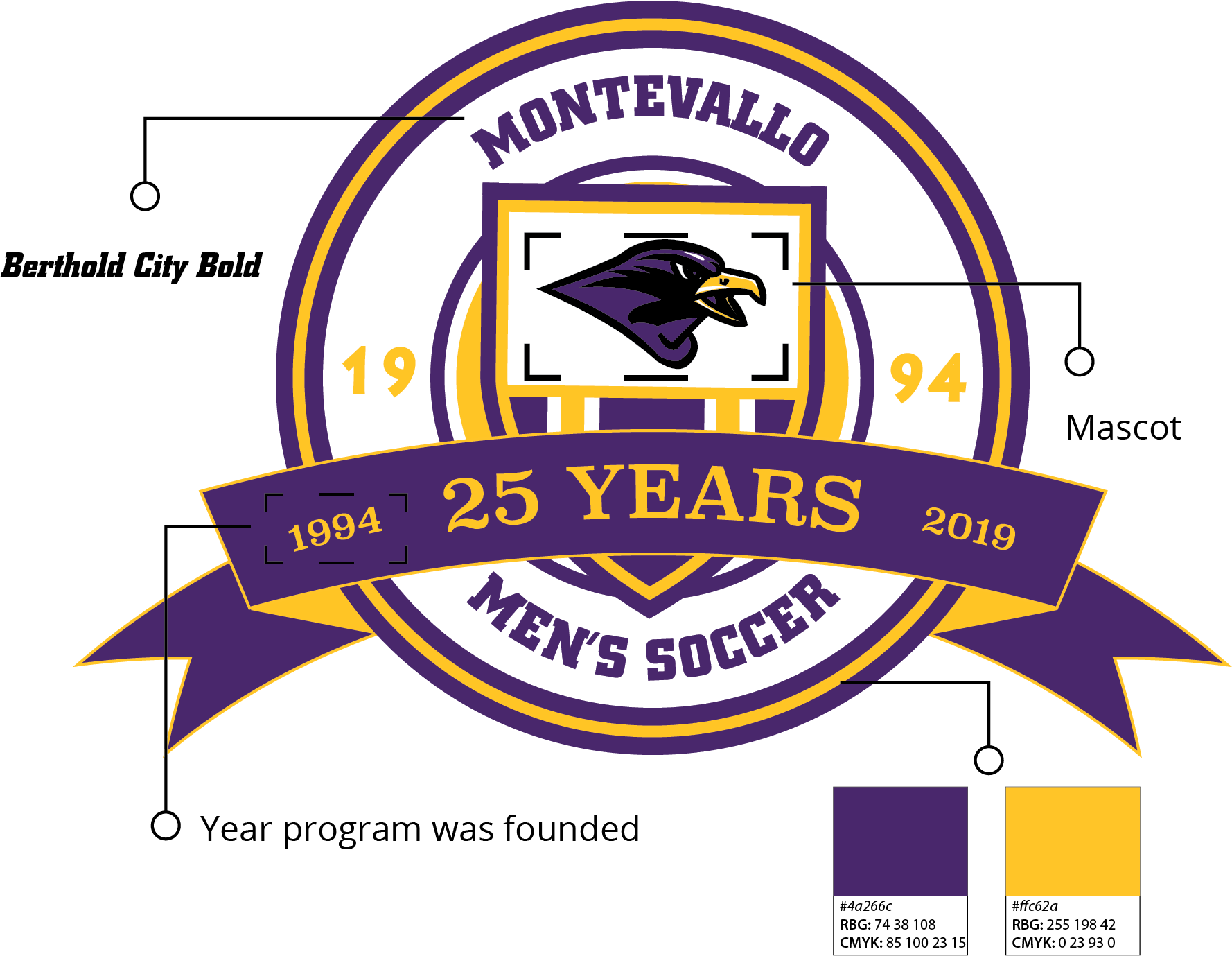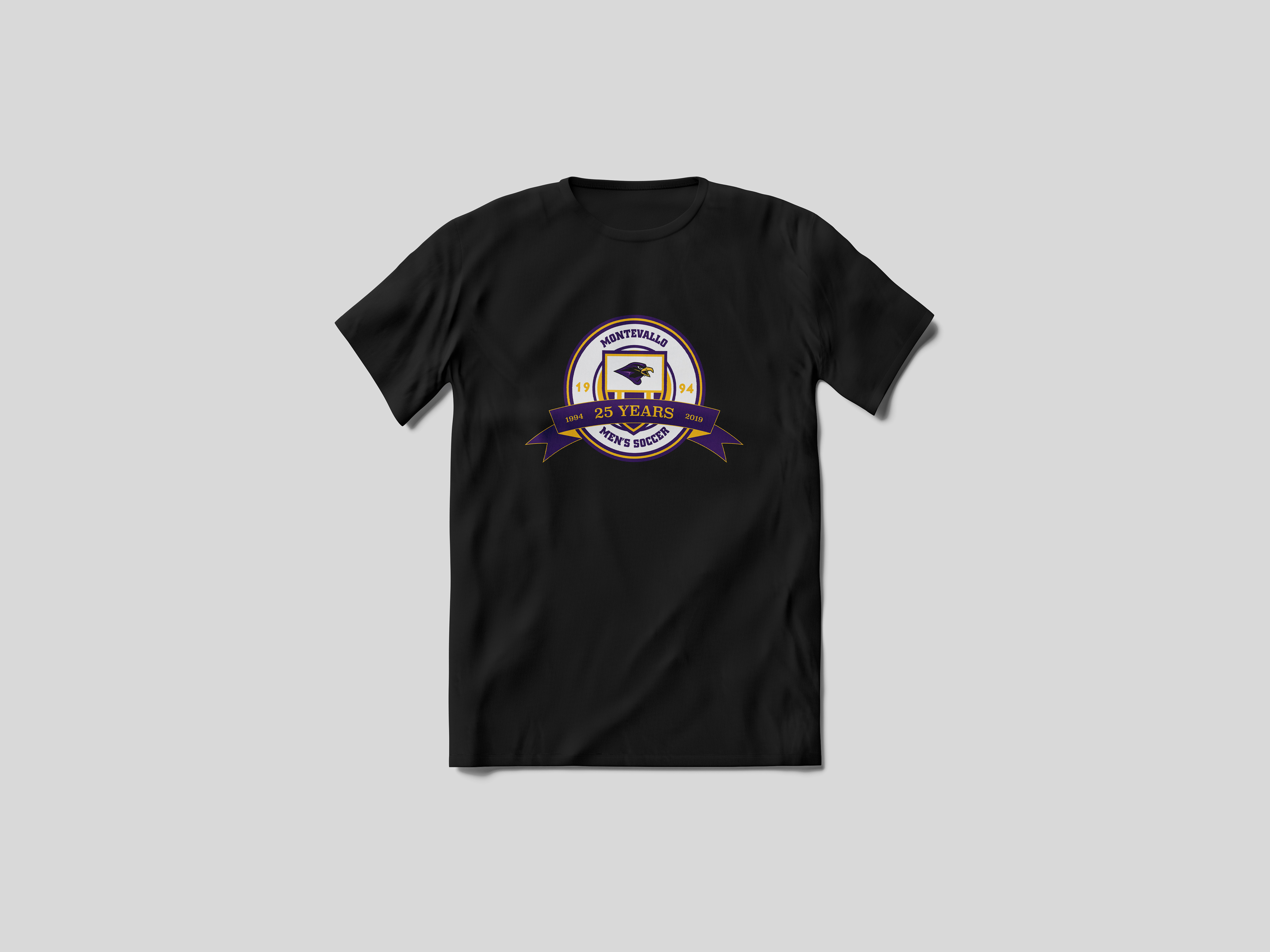 In addition to the post game graphics, I was given the responsibility of creating the posters for the spring sports. This involved editing the marketing shots and placing them in the poster template that the other graphic designers had created for the fall sports, finding all of the opponents' logos, as well as making sure all of the dates and times were correct.
I was placed under certain design constraints that I had to use my creative problem solving to get around... For example, I was had a limited number and variety of marketing shots at my disposal. This meant that I had to get creative on how to arrange and size the pictures of the athletes within the generic template we as a department had used in the Fall.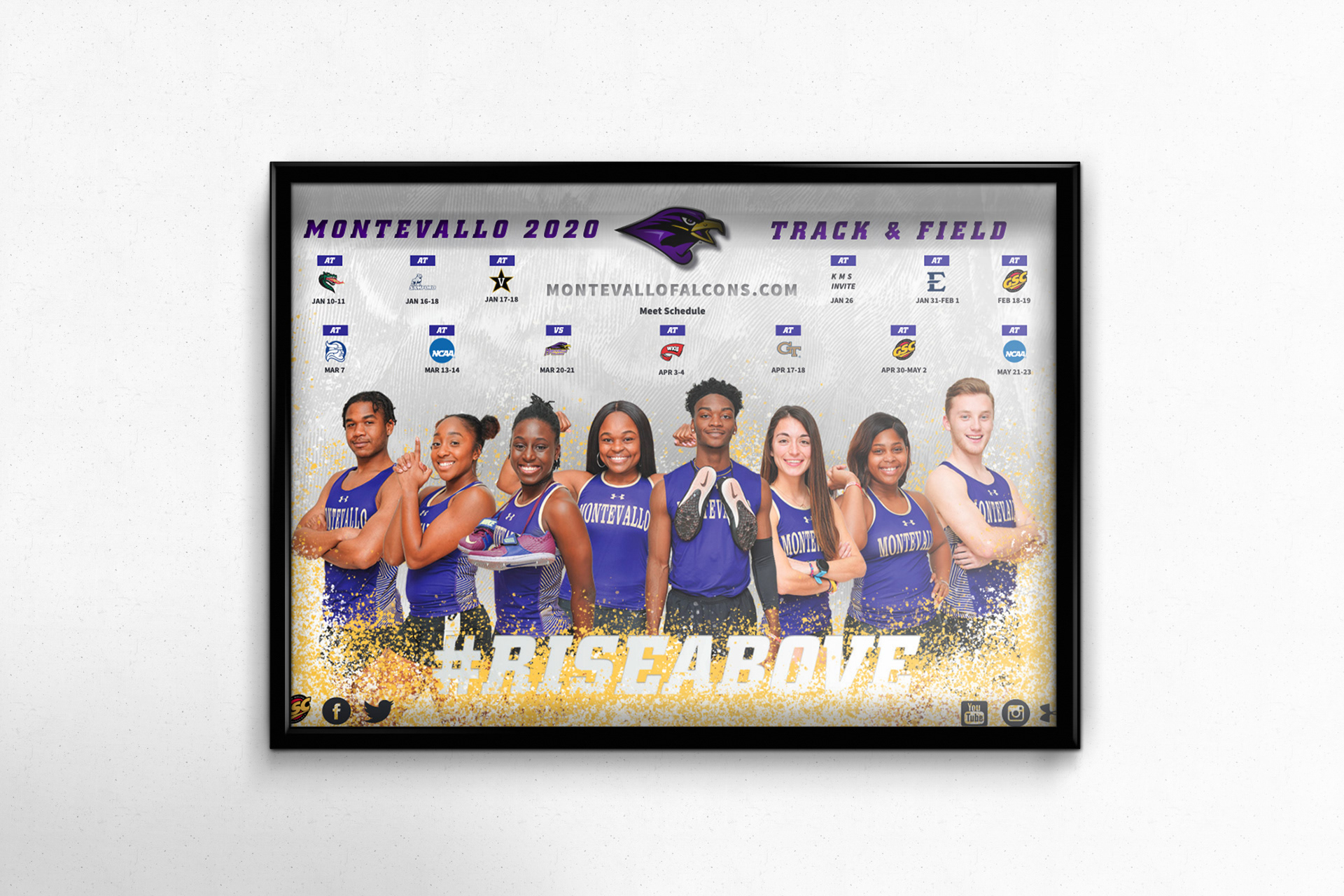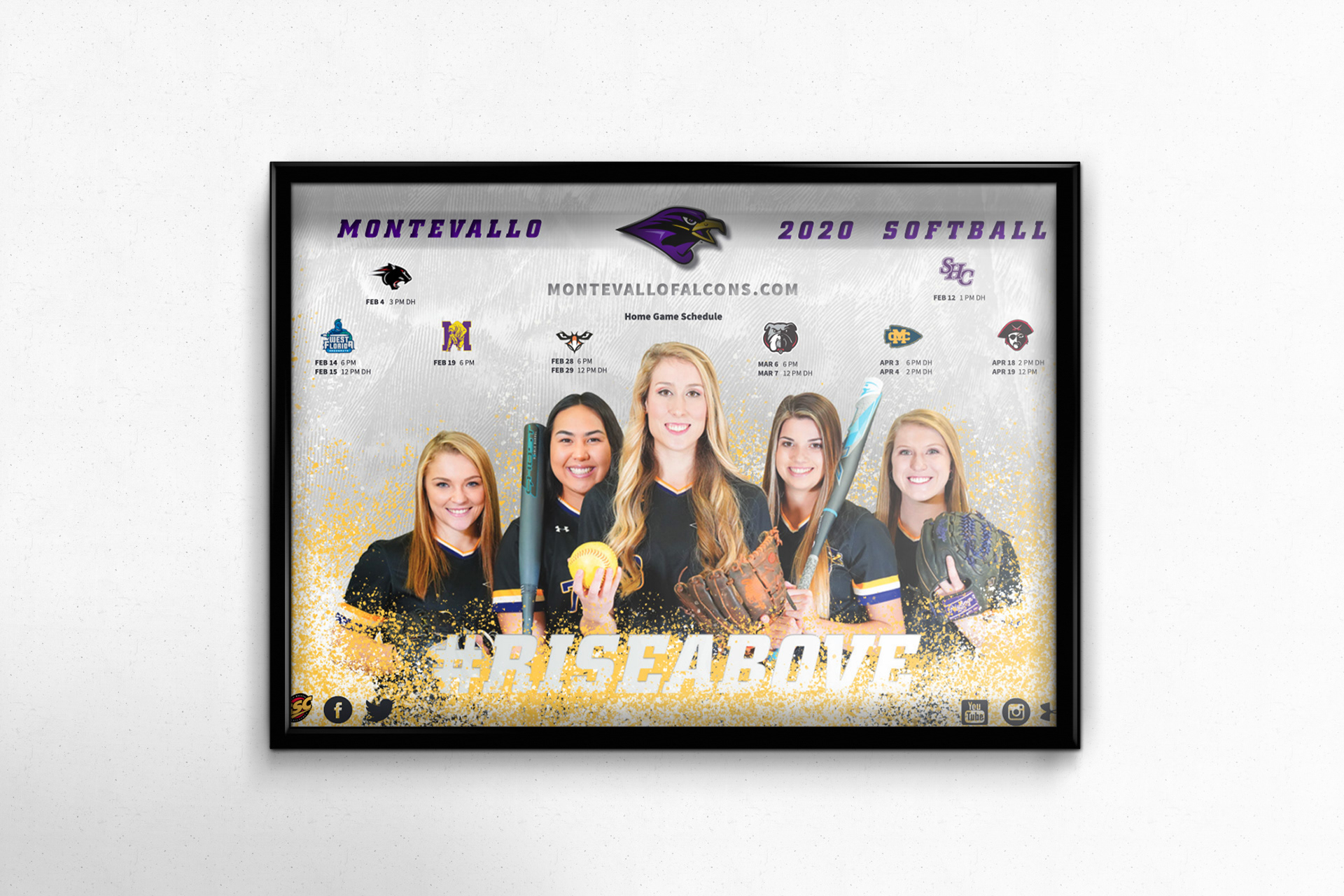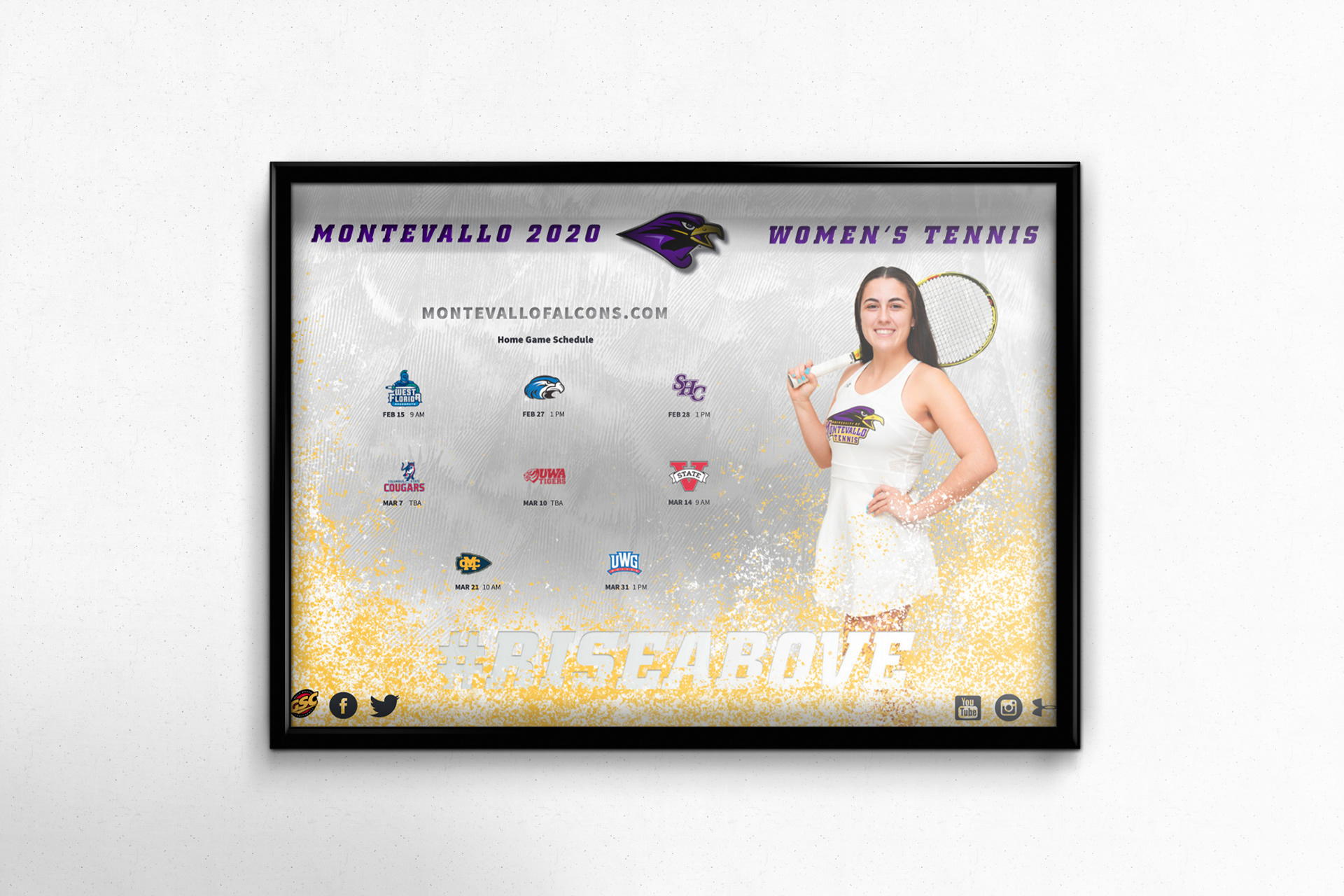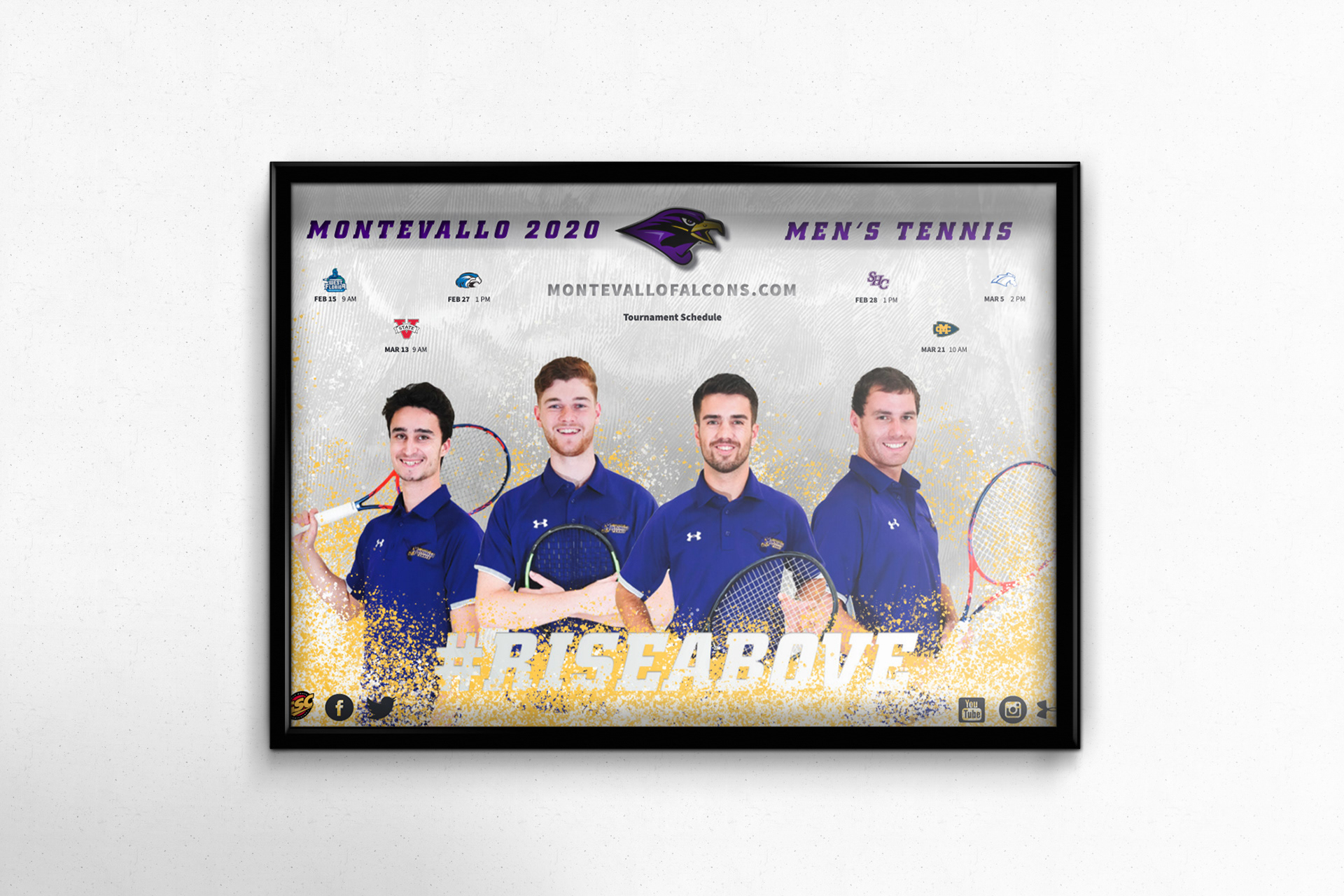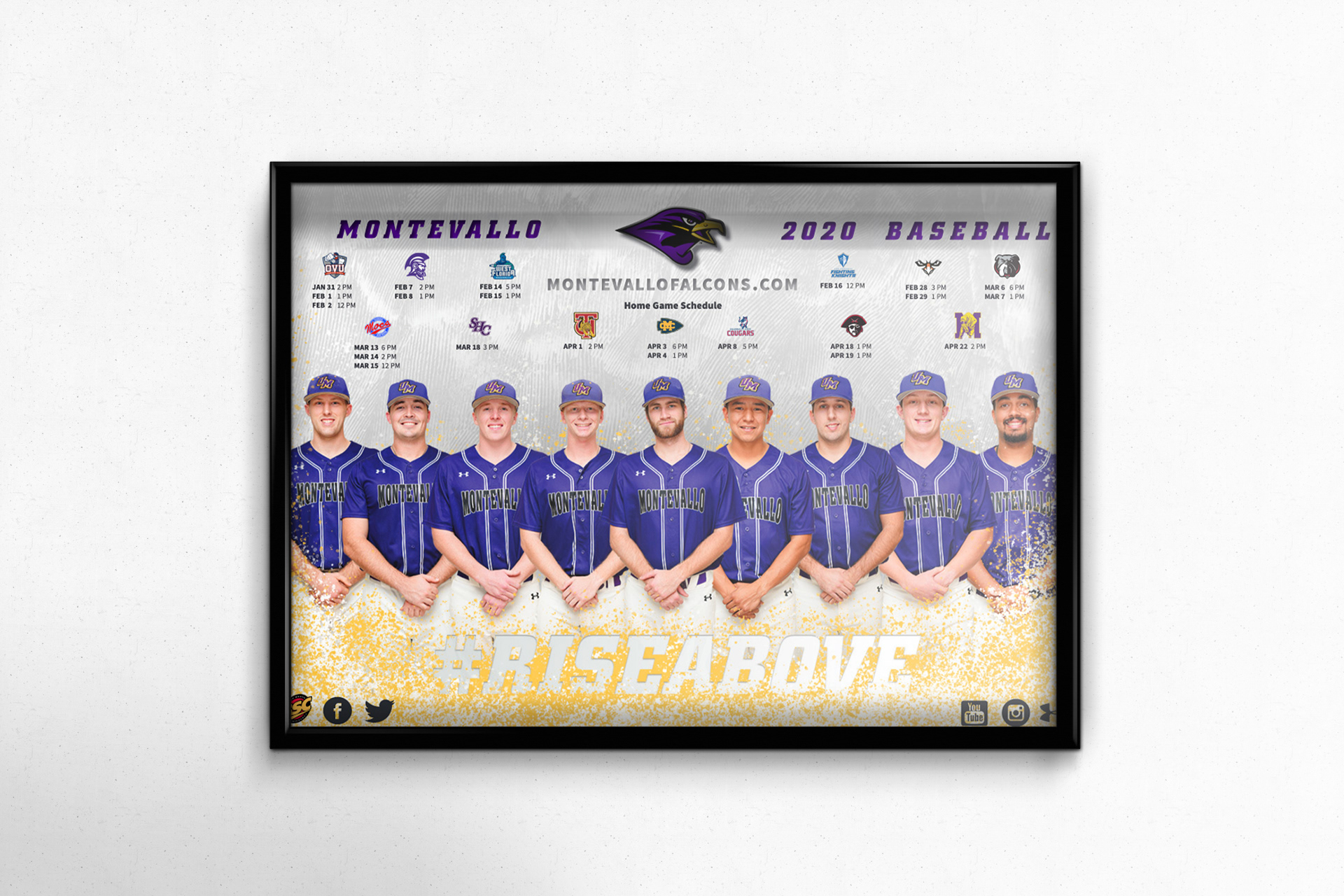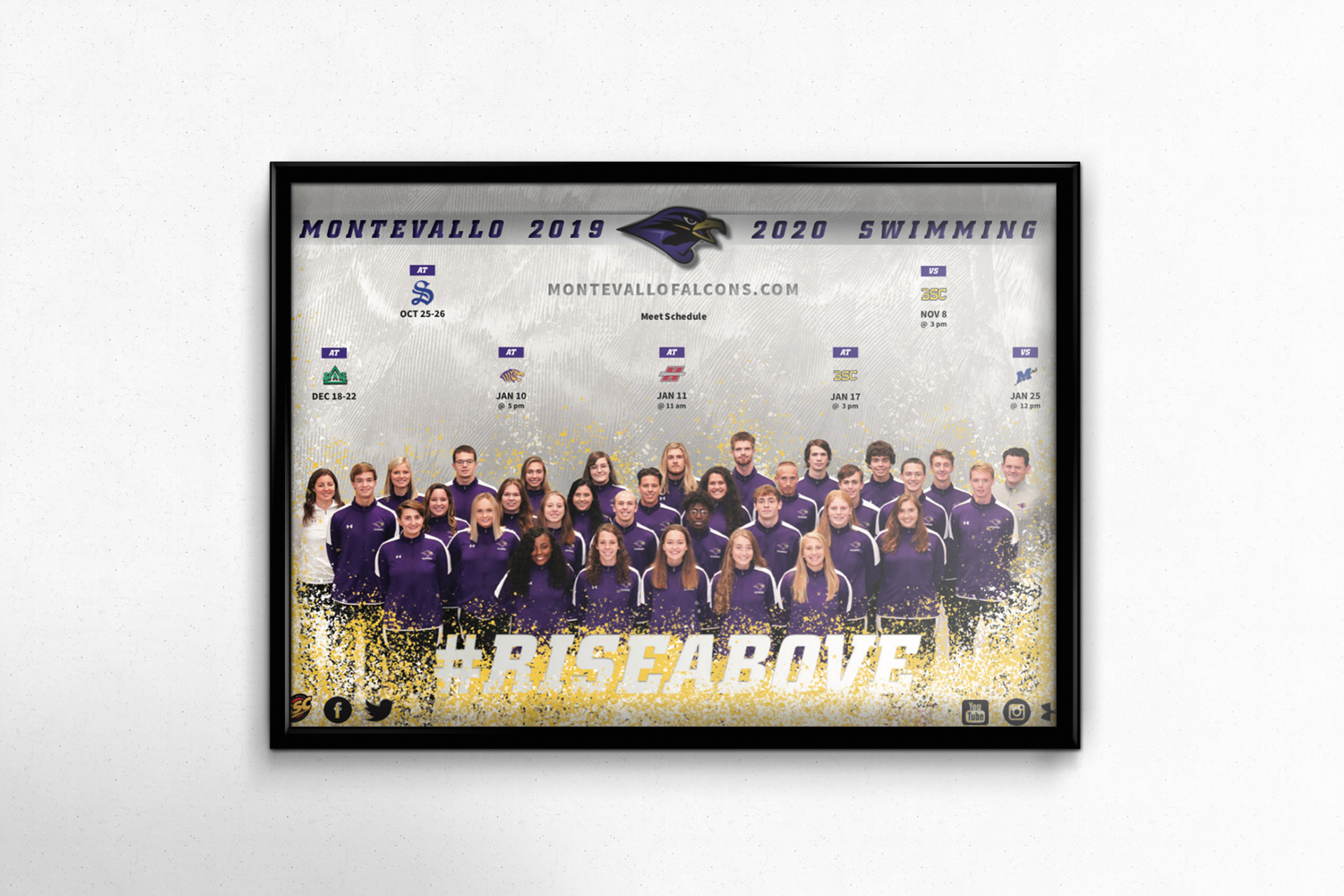 When Montevallo's campus closed down in March 2020 due to COVID-19, I continued to work remotely for the department until my graduation in May of 2020. One of the projects I was tasked with during this time was to create a graphic to recognize the spring sports' seniors on the athletic department's Instagram..