Last summer, I spent three weeks in Oxford, England studying with the University of New Mexico's "
Museums in Oxford
" Museum Studies study abroad program. While there, I researched Ancient Egyptian ceremonial cosmetic grinding palettes in the Bodleian Libraries and on-site at the Ashmolean Museum of Art and Archaeology. I compiled an artifact study based off the McClung model focusing on one specific ceremonial cosmetic palette-- the "Two-Dog" Palette. In addition to my artifact study, I created an infographic describing the iconography of the obverse side of the palette.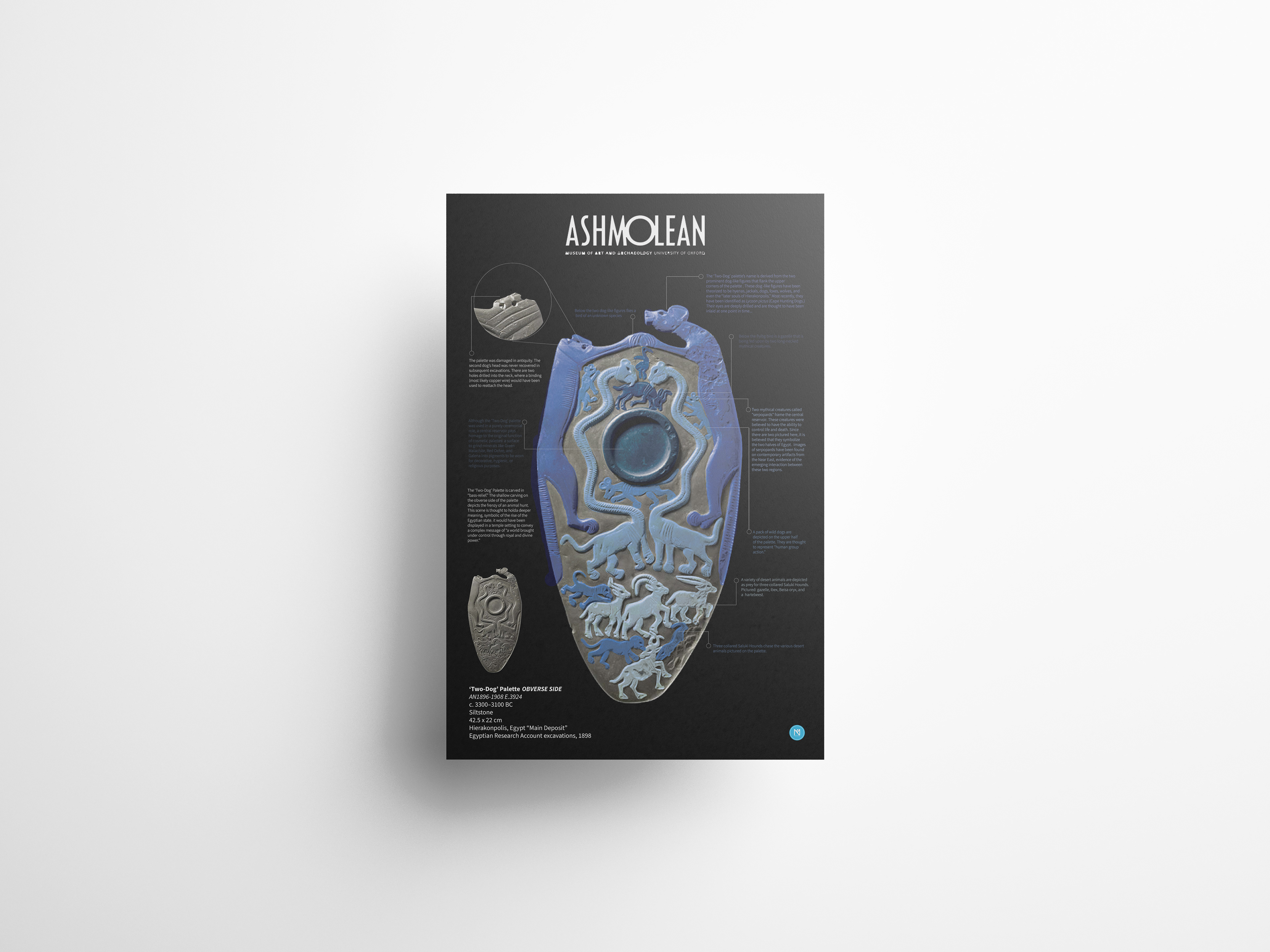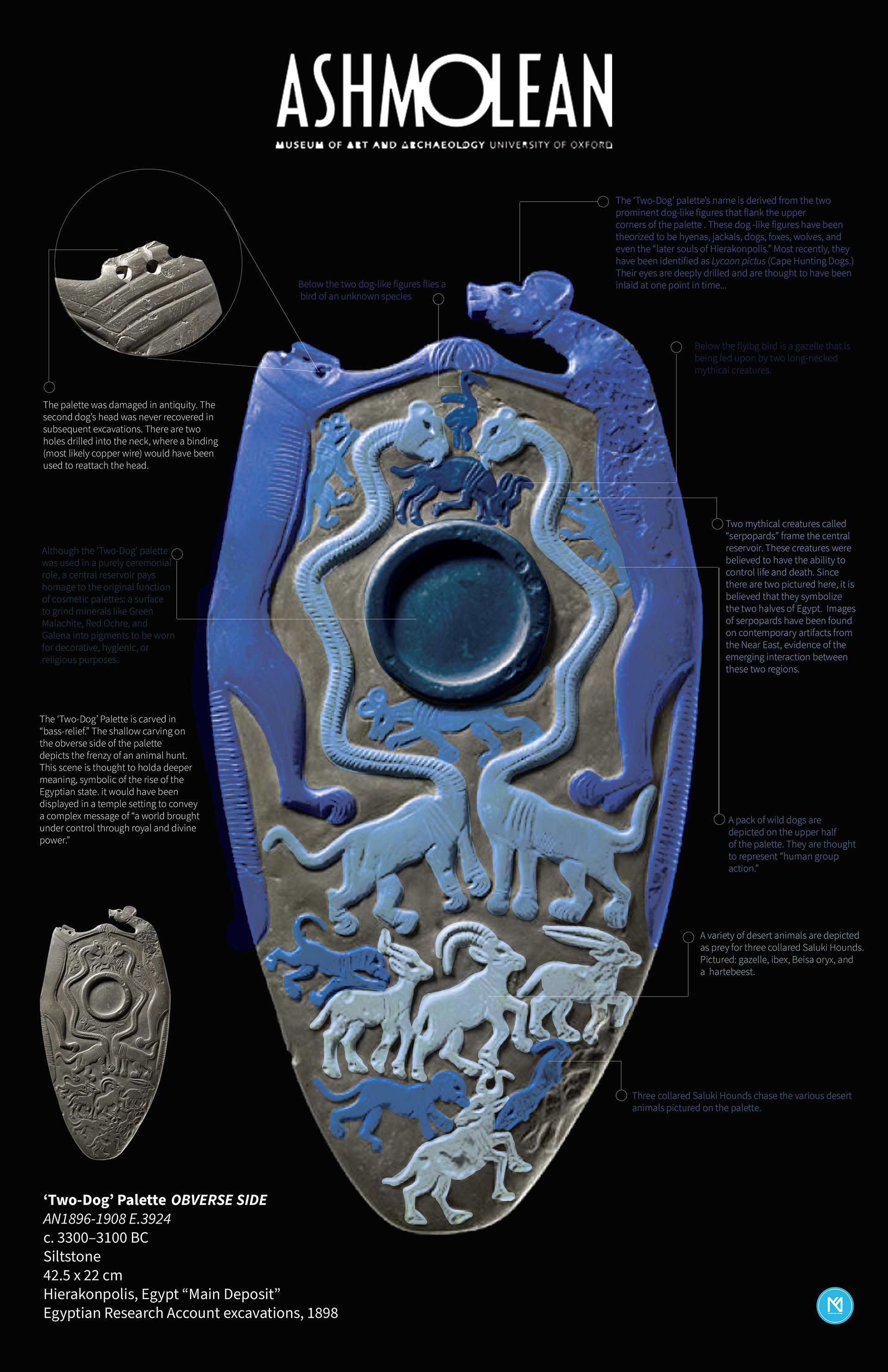 Disclaimer: Please note that I did not take the photographs of the artifact. They belong to the Ashmolean Museum.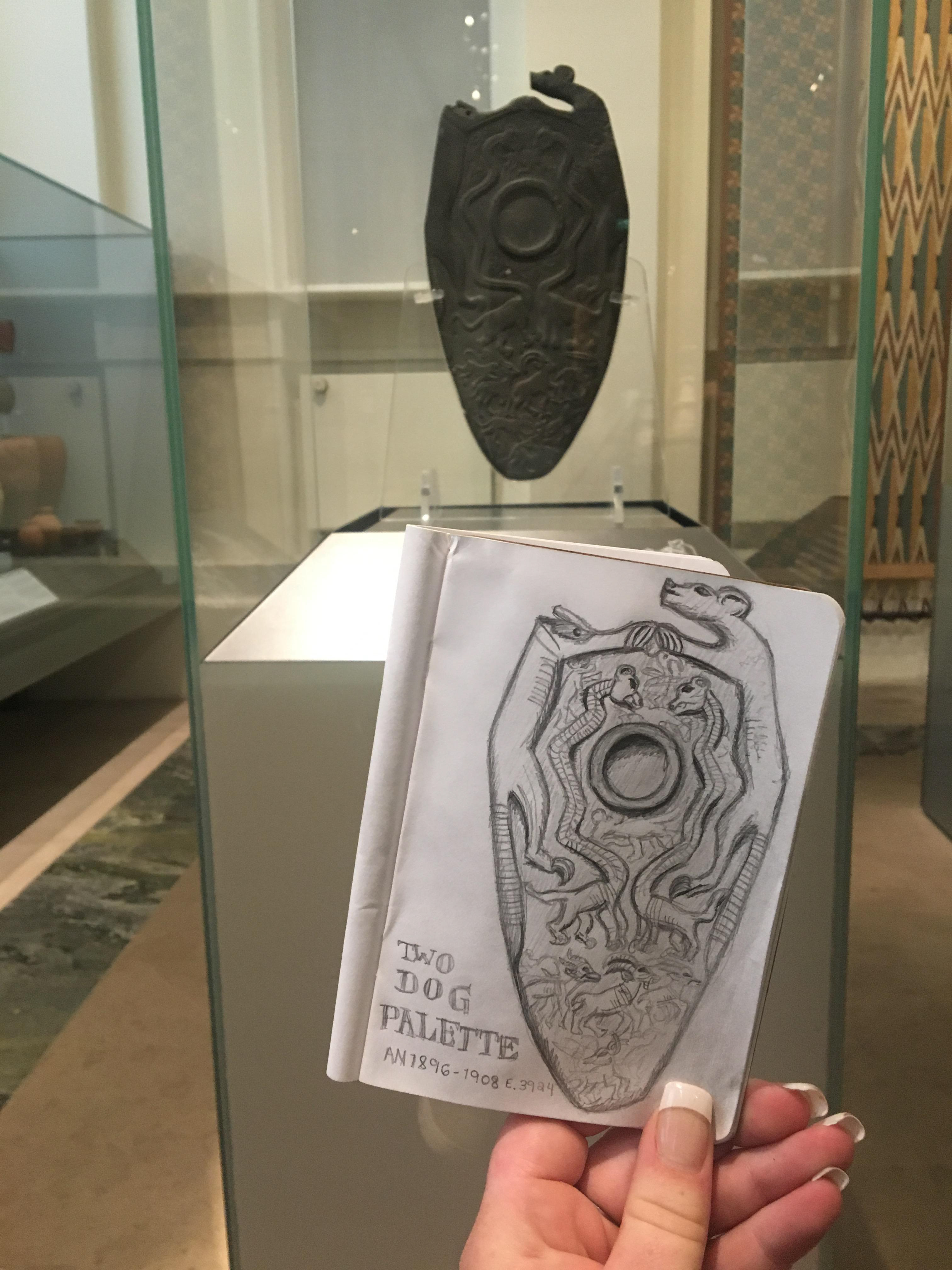 To read my artifact study and learn more about the "Two-Dog" Palette please click the button below: