I was the Head of Graphics for the feature film "Soon Enough." In my time employed for
Three Wolves Pictures
, I designed promotional material for the film. This involved designing three movie posters, two promos, and "Meet the Crew" social media graphics-- all to meet the specifications of my client (Three Wolves Pictures.) The feature film is available to stream on
Amazon
and
Vimeo
.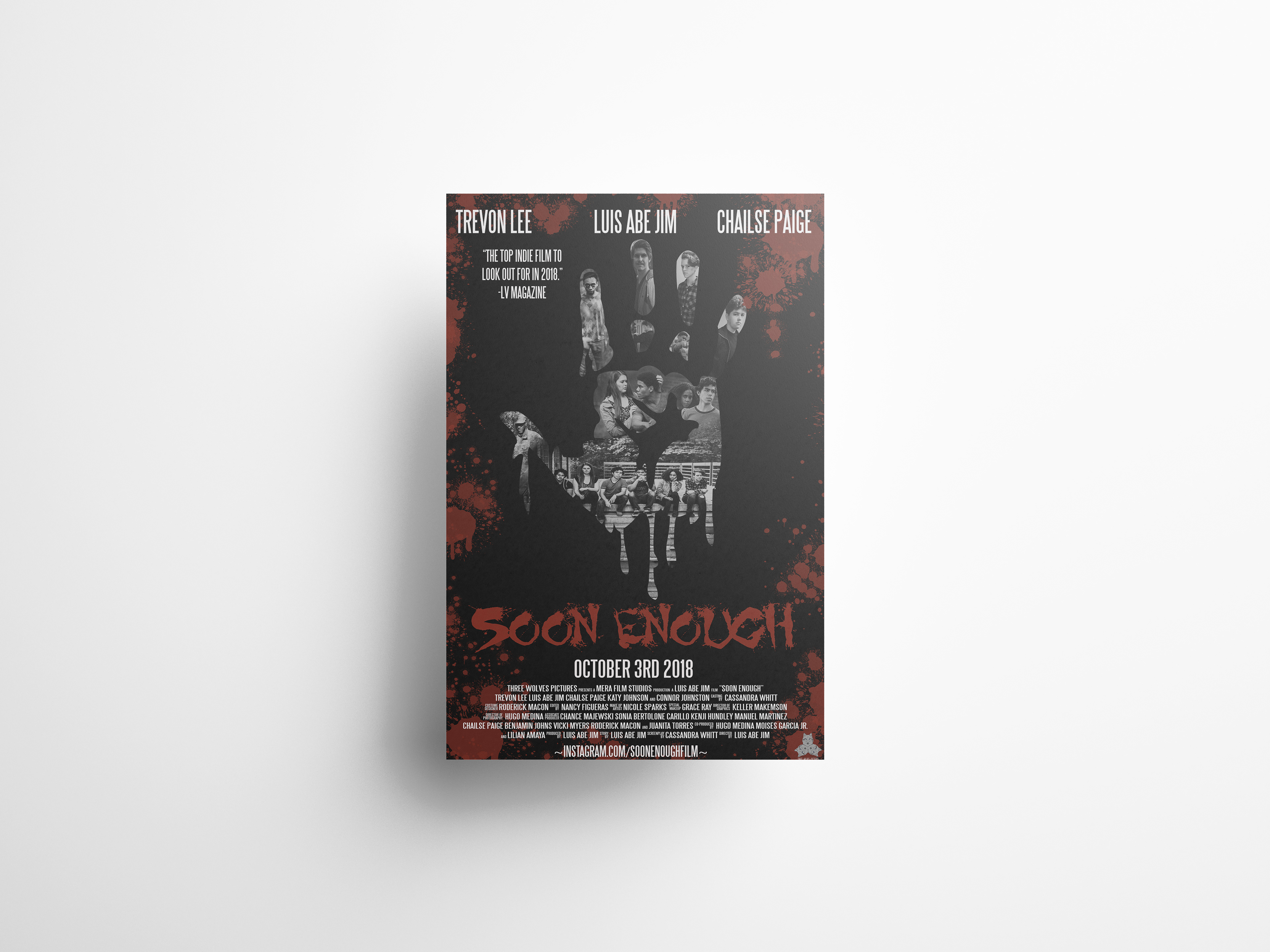 The poster above is my personal favorite of the three I designed. This was the poster design that I had the most amount of freedom concerning composition and design elements, with little to no design constraints put into place. I also enjoyed combining pixel-based elements from Photoshop with vector elements from Illustrator, and discovering a good balance between the two...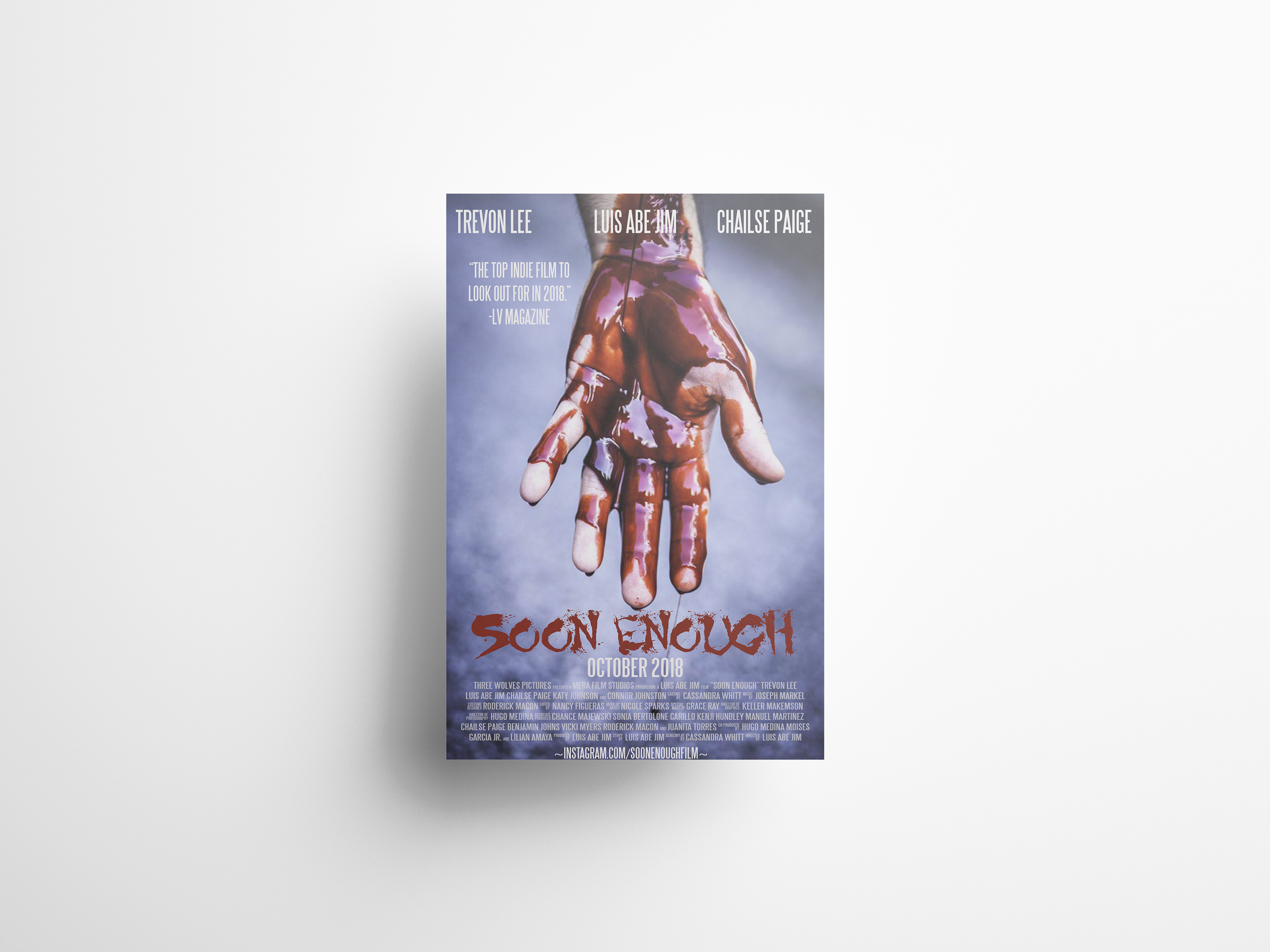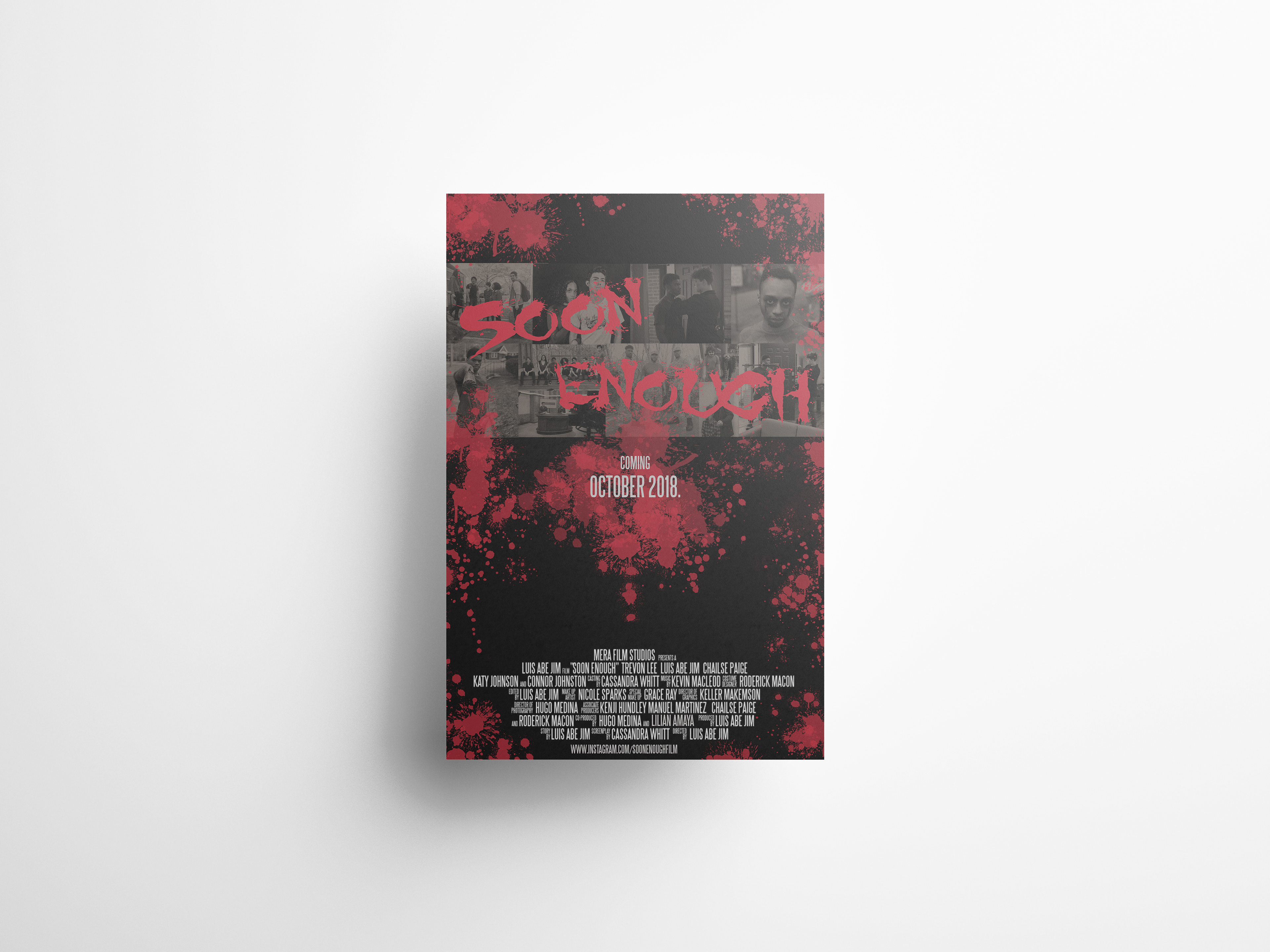 Below are two postcard-sized promo materials I designed for the feature film. I personally really enjoy the horizontal composition of the one on the left.
Below is an example of one of the first graphics I designed for the feature film-- a "meet the crew" graphic for Instagram. It was and still is interesting to see how my design skills and style evolved and grew throughout the year I was employed by Three Wolves Pictures. To the right is a photograph of me at the feature film premiere.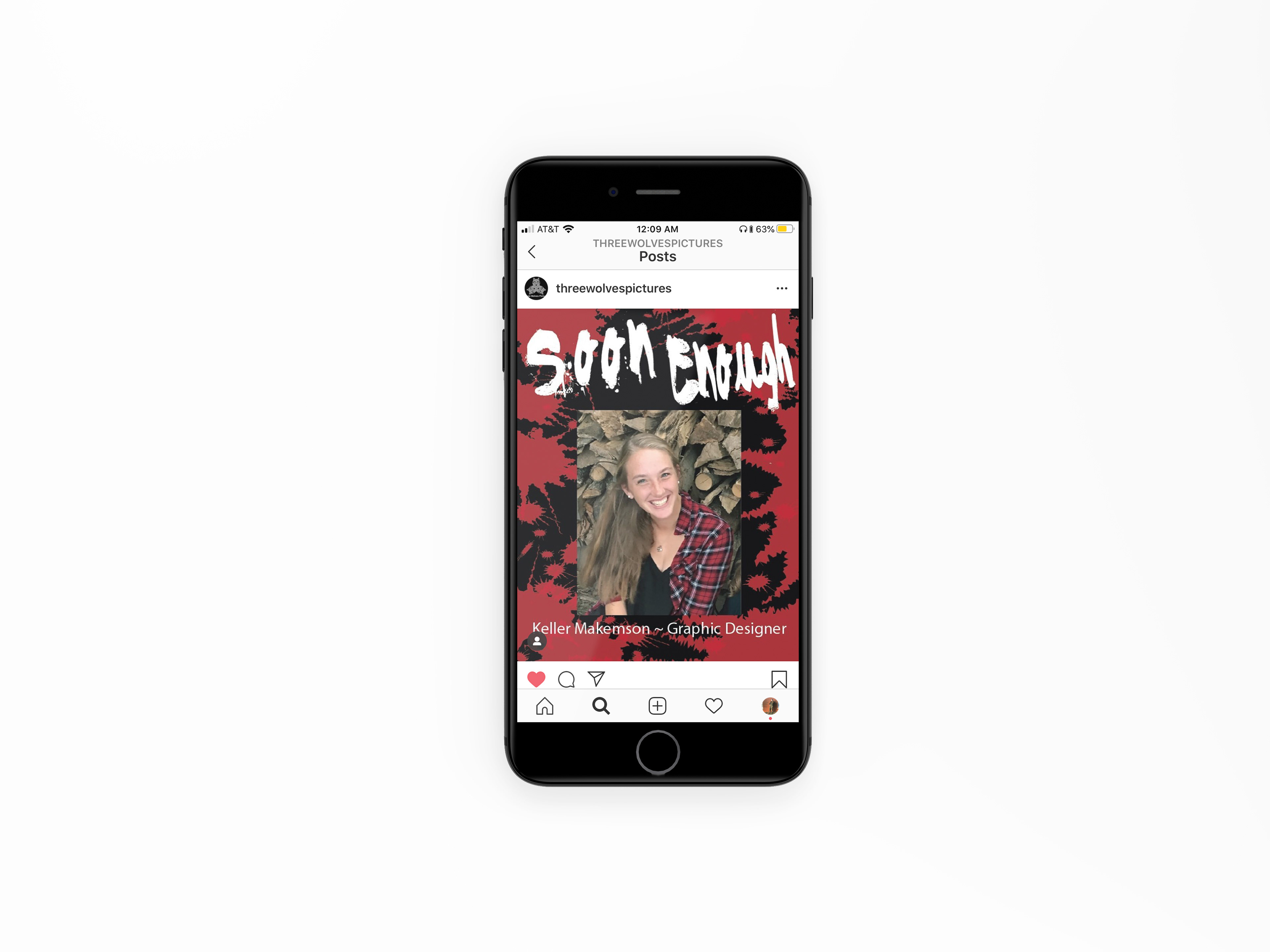 Below is an article about the short film from 
LV Magazines
 in which my first poster design is featured: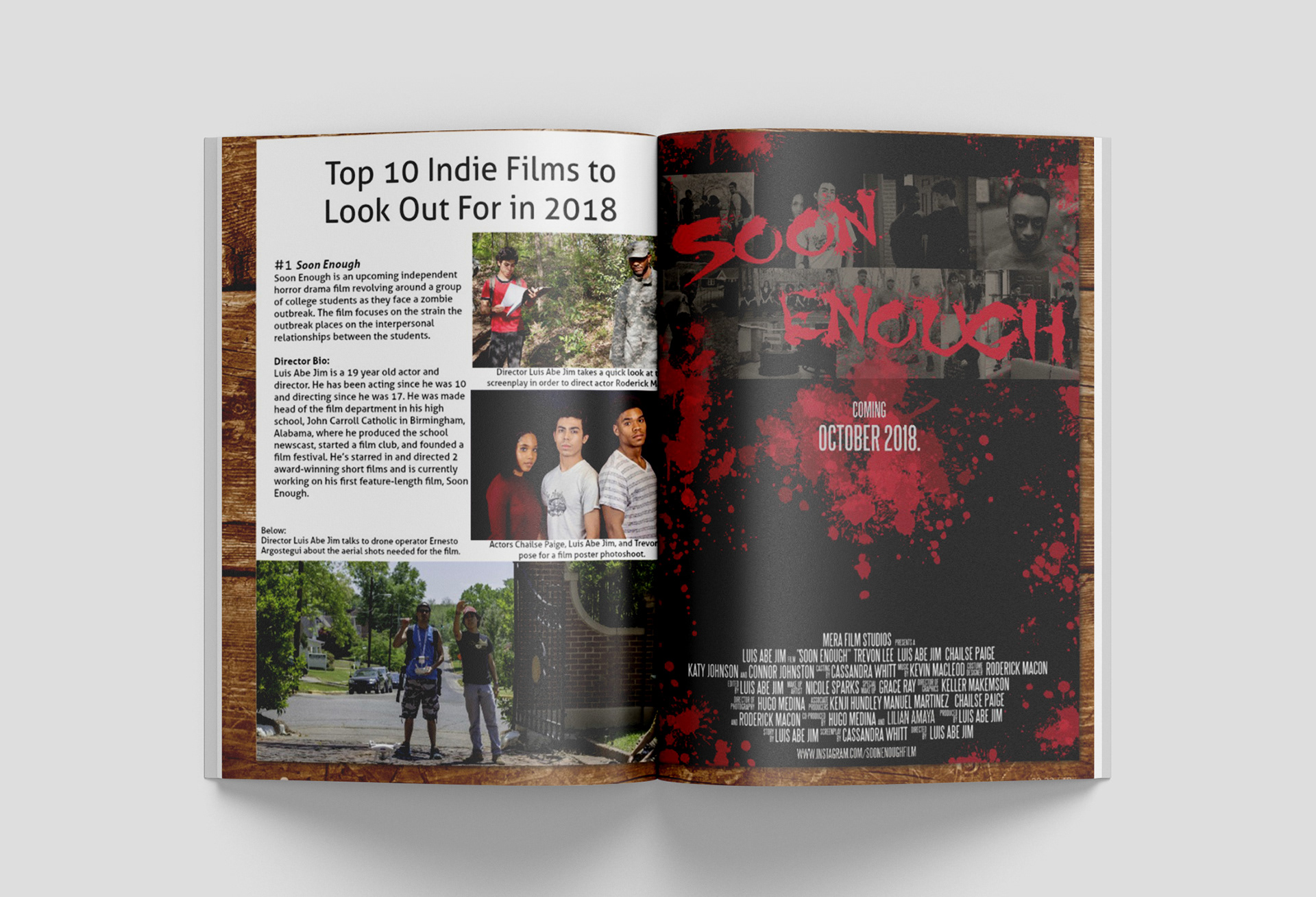 All artwork displayed is courtesy of Three Wolves Pictures and LV Magazines. I do not own the copyright for the Soon Enough Artwork.