I designed this logo for a competition hosted by the
University of Montevallo's Peace and Justice Studies
Department. They were looking for a logo for their new major. The participants in the competition met with the client at different points throughout the design process and eventually pitched the final logo design and branding campaign to a Peace and Justice Studies committee. This logo ended up being a conceptual design, and is not affiliated with the University of Montevallo.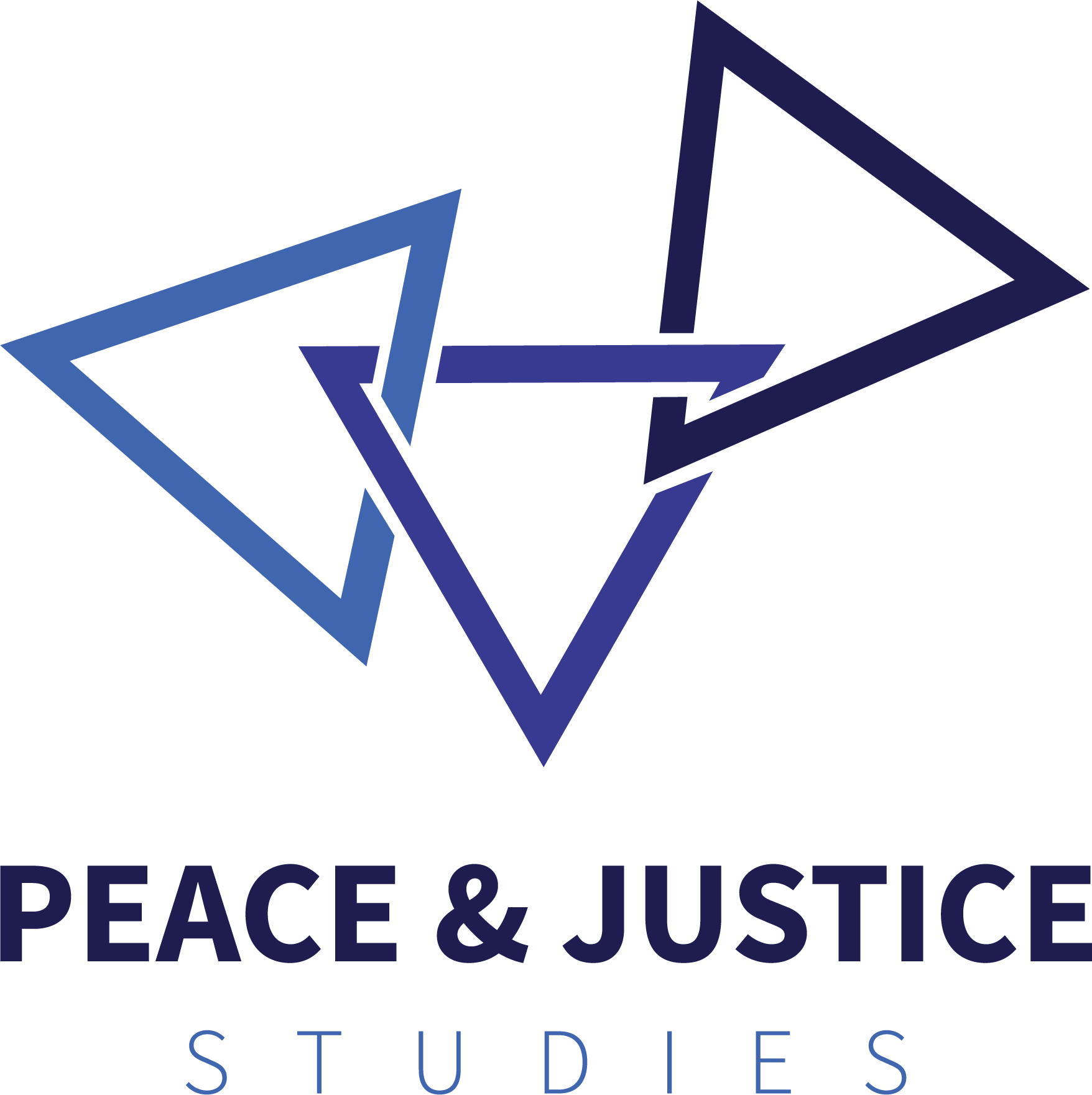 Peace and Justice Studies at the University of Montevallo examines "causes and consequences of economic disparity, institutionalized inequality, and strategies of peace building and conflict resolution." 
Below is a graphic that I designed as a visual aid for my pitch to the client: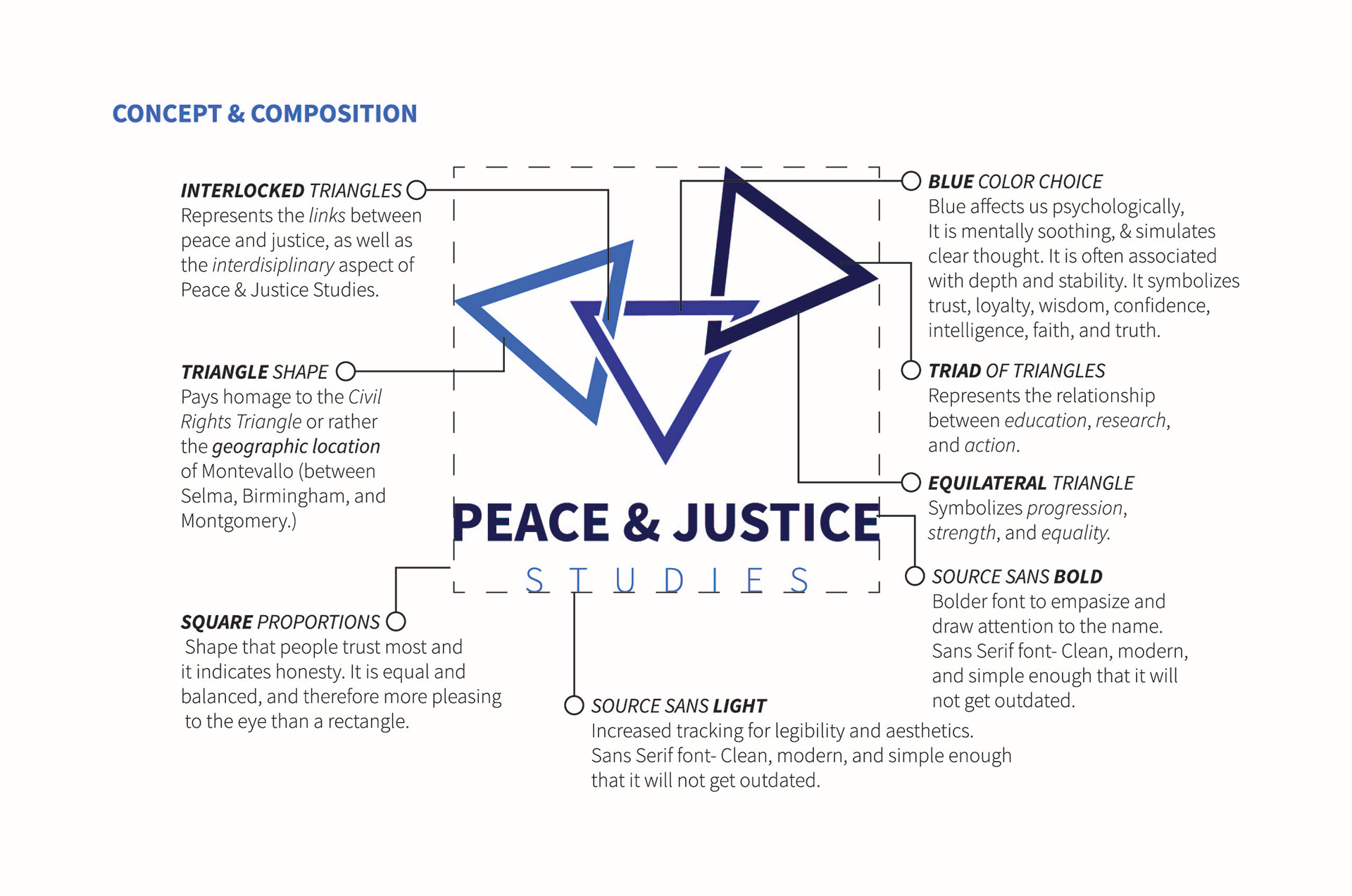 Below is the Branding package for the Peace and Justice Studies Logo: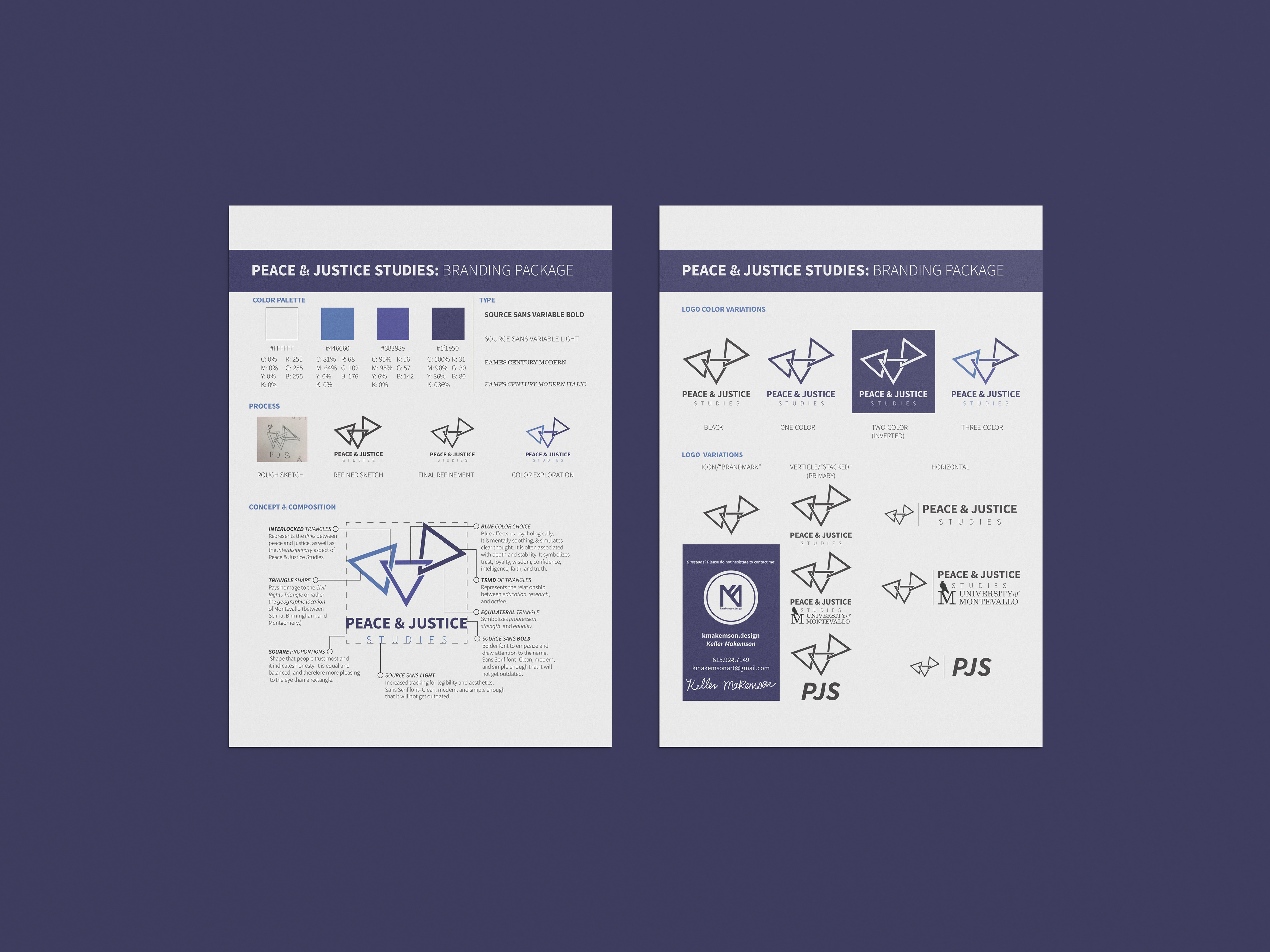 The Peace and Justice Studies Branding Campaign is all about a modern, clean aesthetic and consistency (whether this be in the monochromatic color scheme, the use of gradients, and dominantly advocating PJS, followed by a subtle nod to the University of Montevallo...
Below are some of the signage I designed to advertise the program, including a billboard and a lamp post banner: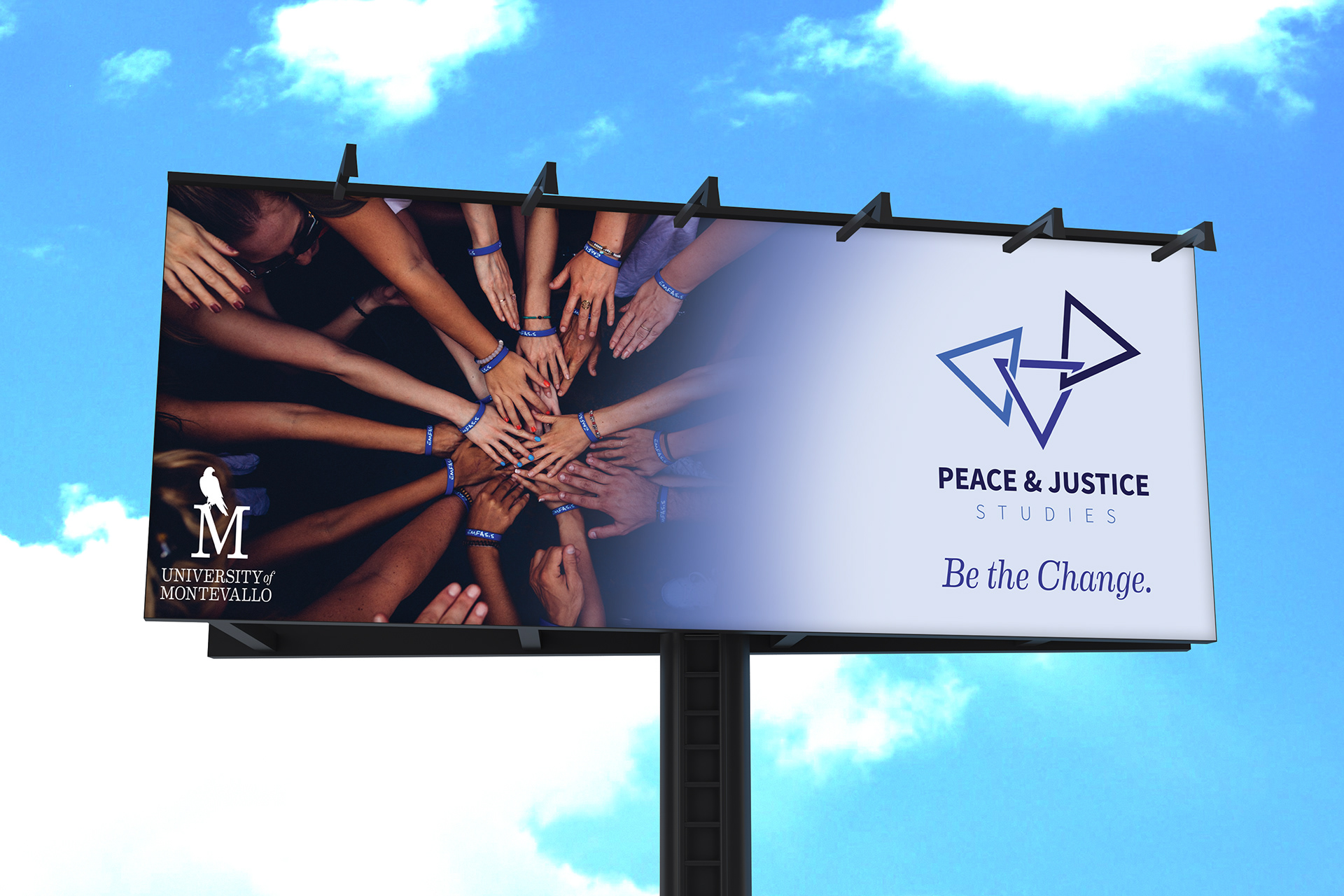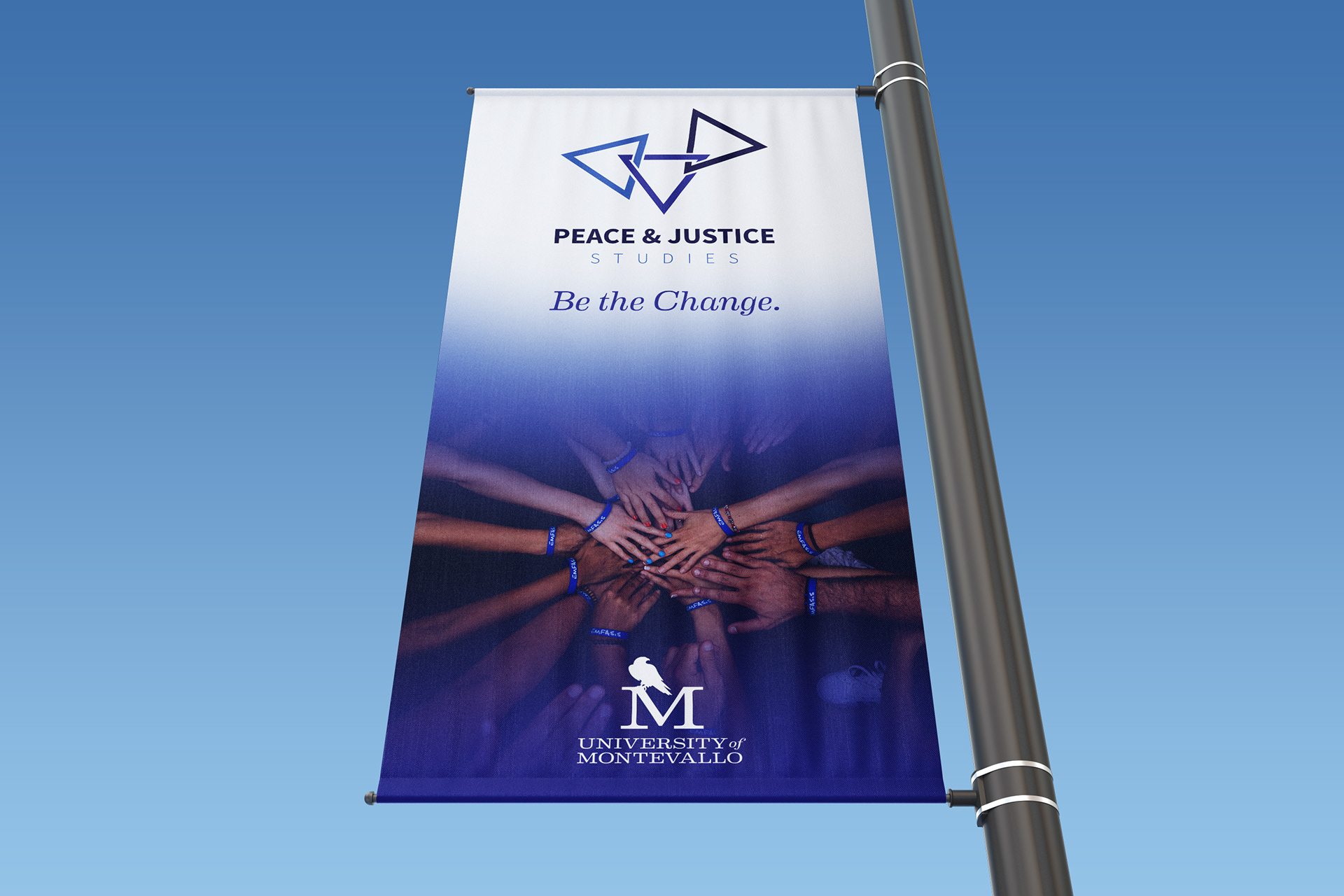 I put my User Interface design knowledge to use and mocked-up one possibility of what the Peace and Justice website could look like (while being consistent with the other branding)...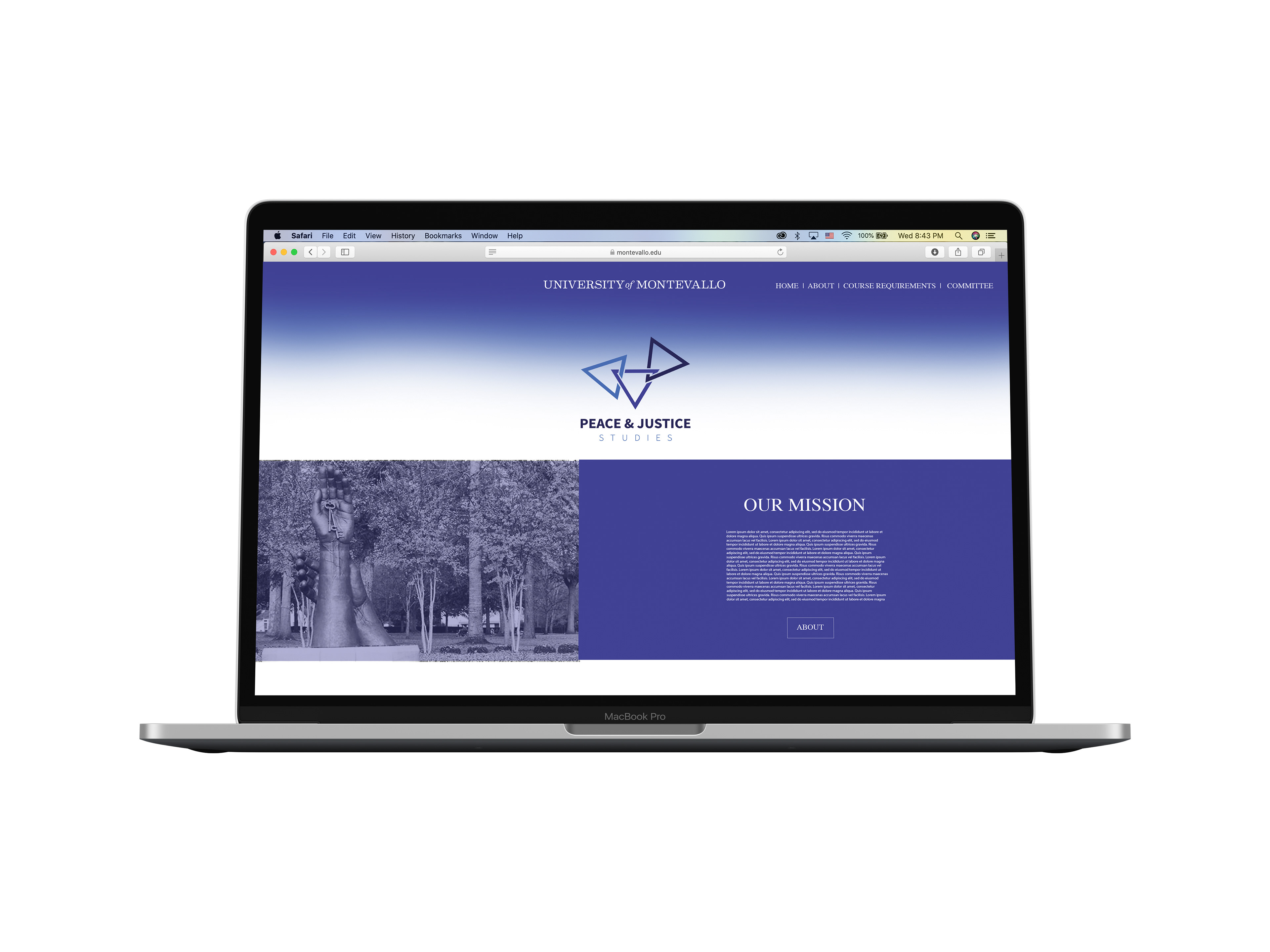 Below is a concept for letterhead, stationary, and business card designs: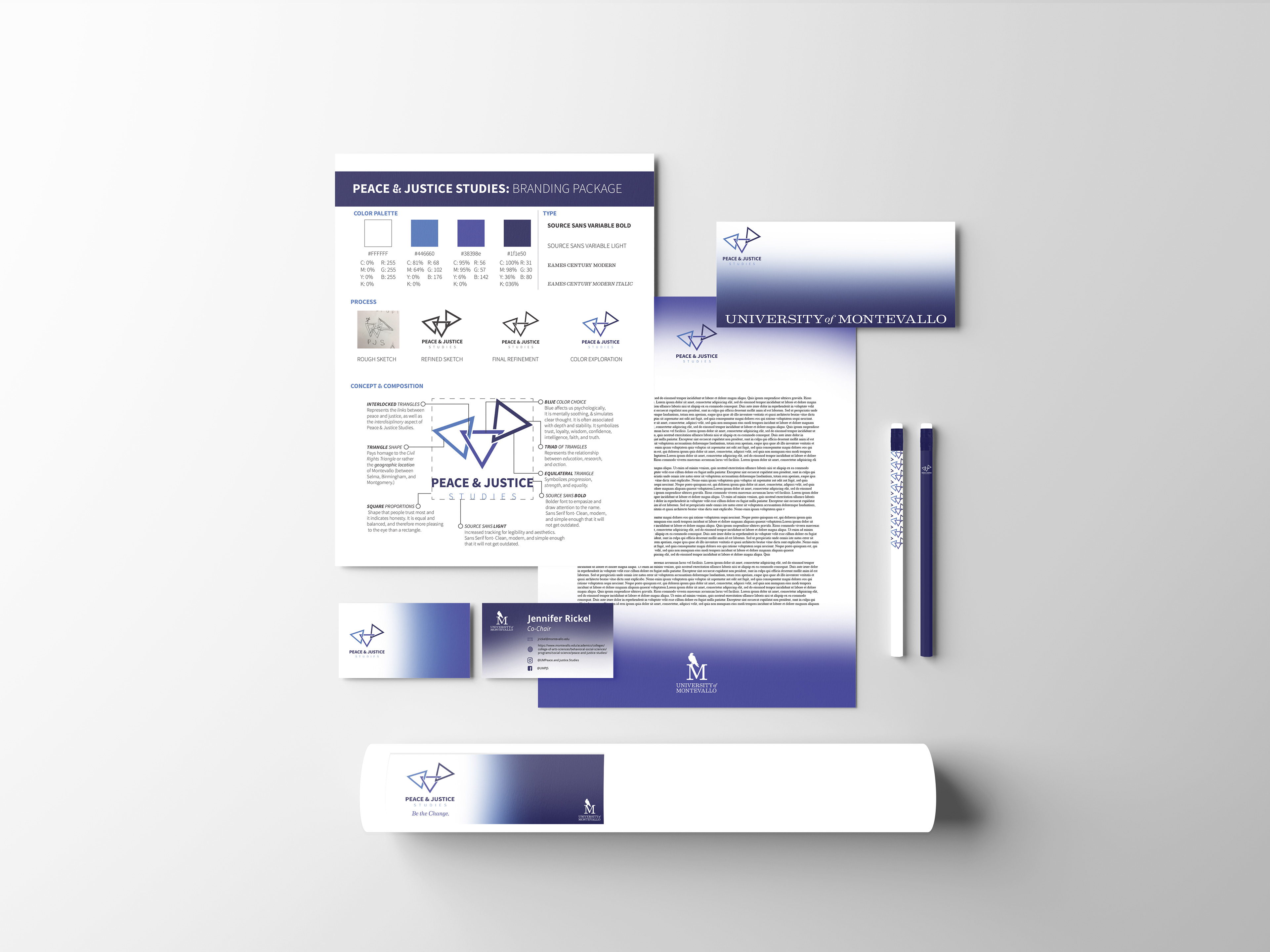 Below is a design concept for one way Peace and Justice Studies could brand themselves on social media platforms, like Facebook and Instagram:
One of the points on the design brief that the committee was very adamant about was creating a design that worked well on various promotional products. Below are examples of a t-shirt, sticker, mug, and water bottle: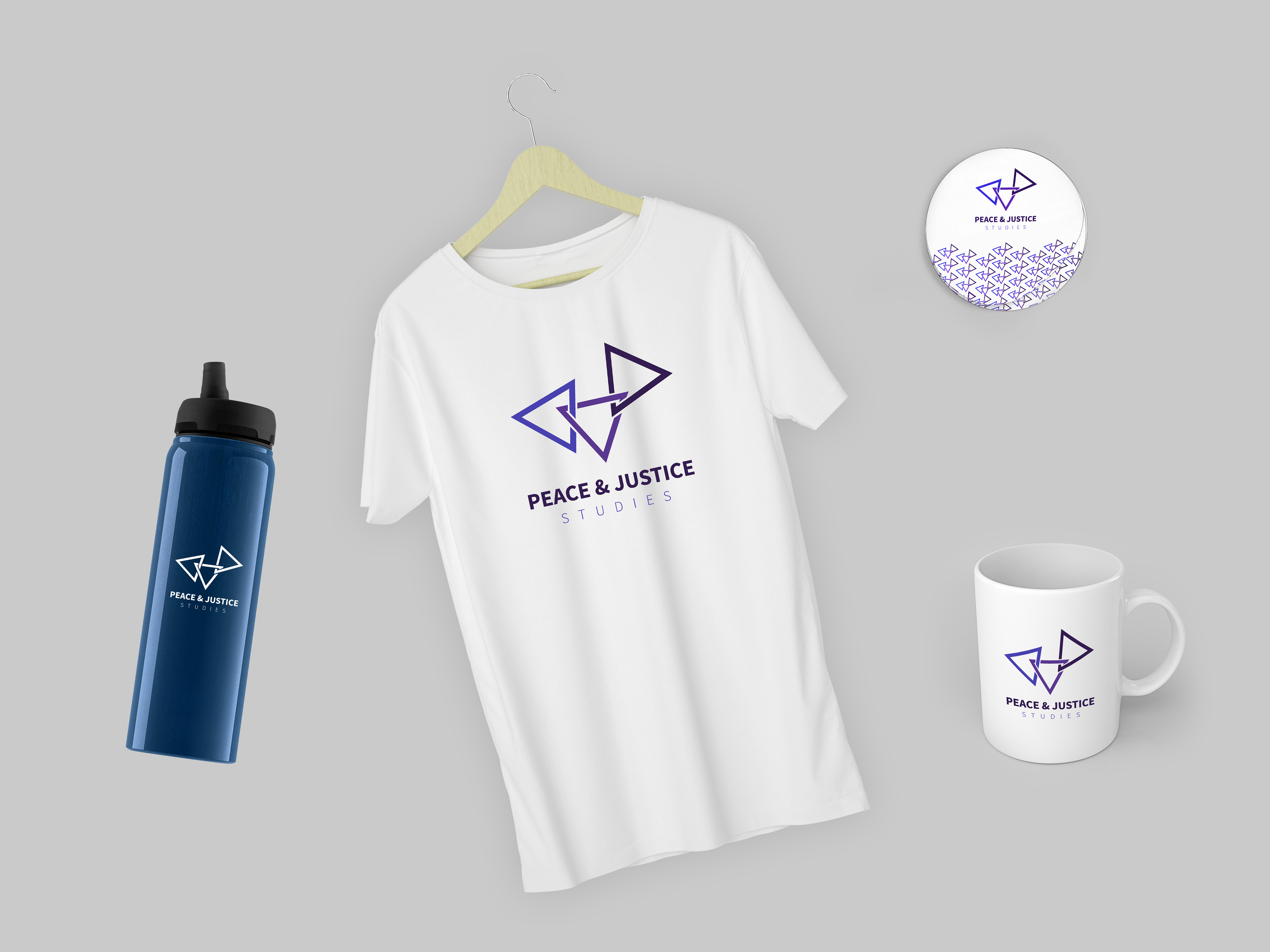 Below are some of the original rough concept sketches I doodled when I was first coming up with my concept for the logo.