I designed this poster set for my Typography Class's final. It was a great excuse to incorporate my love for hand-lettering, as well as my interest in Astronomy, into one of my designs...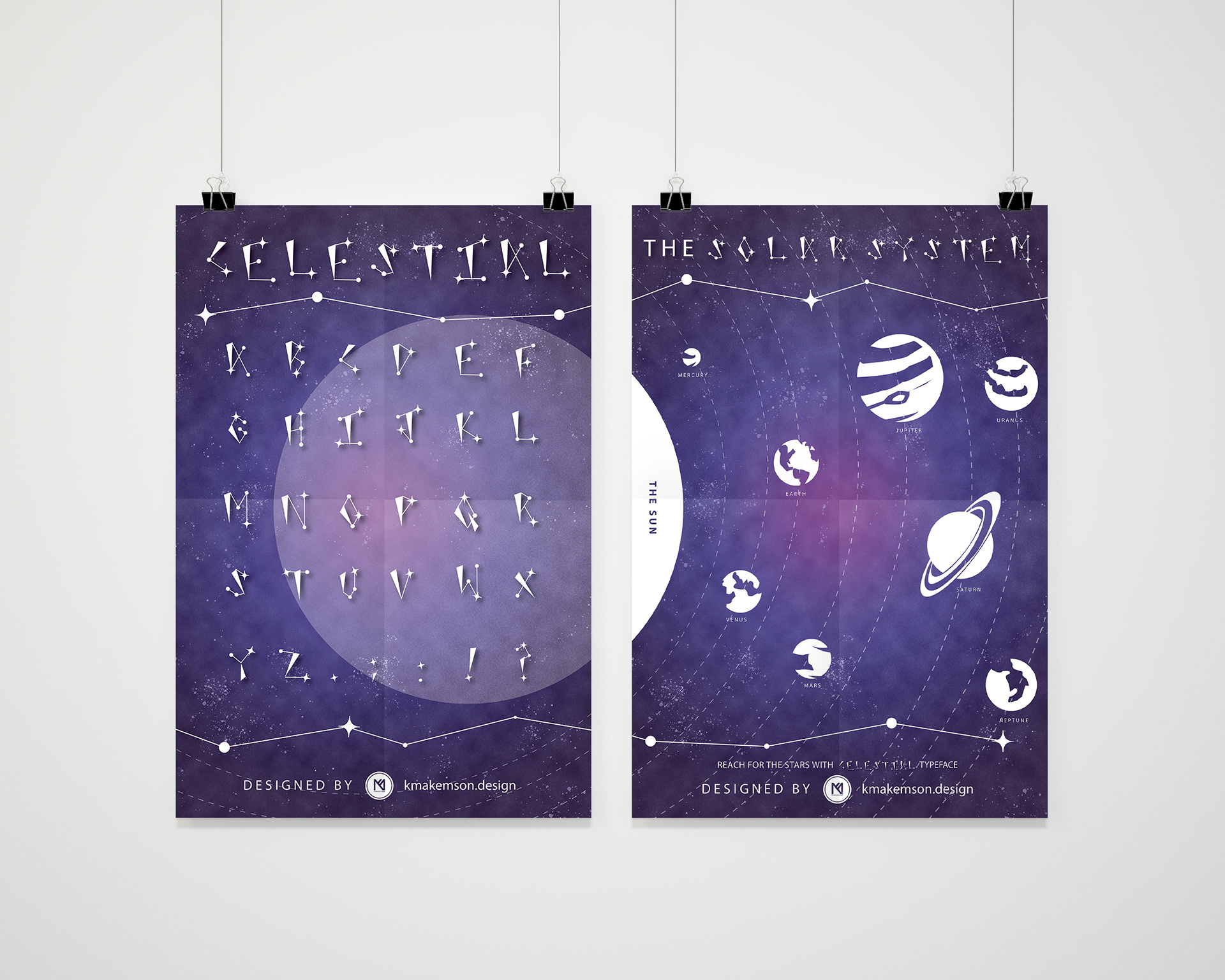 As you can see below, I had a lot of fun playing around with opacity, drop shadows, and clipping masks. I created the background image in Photoshop by playing around with gradients, brushes, and various effects to distort the gradient and give it a nebula-like effect.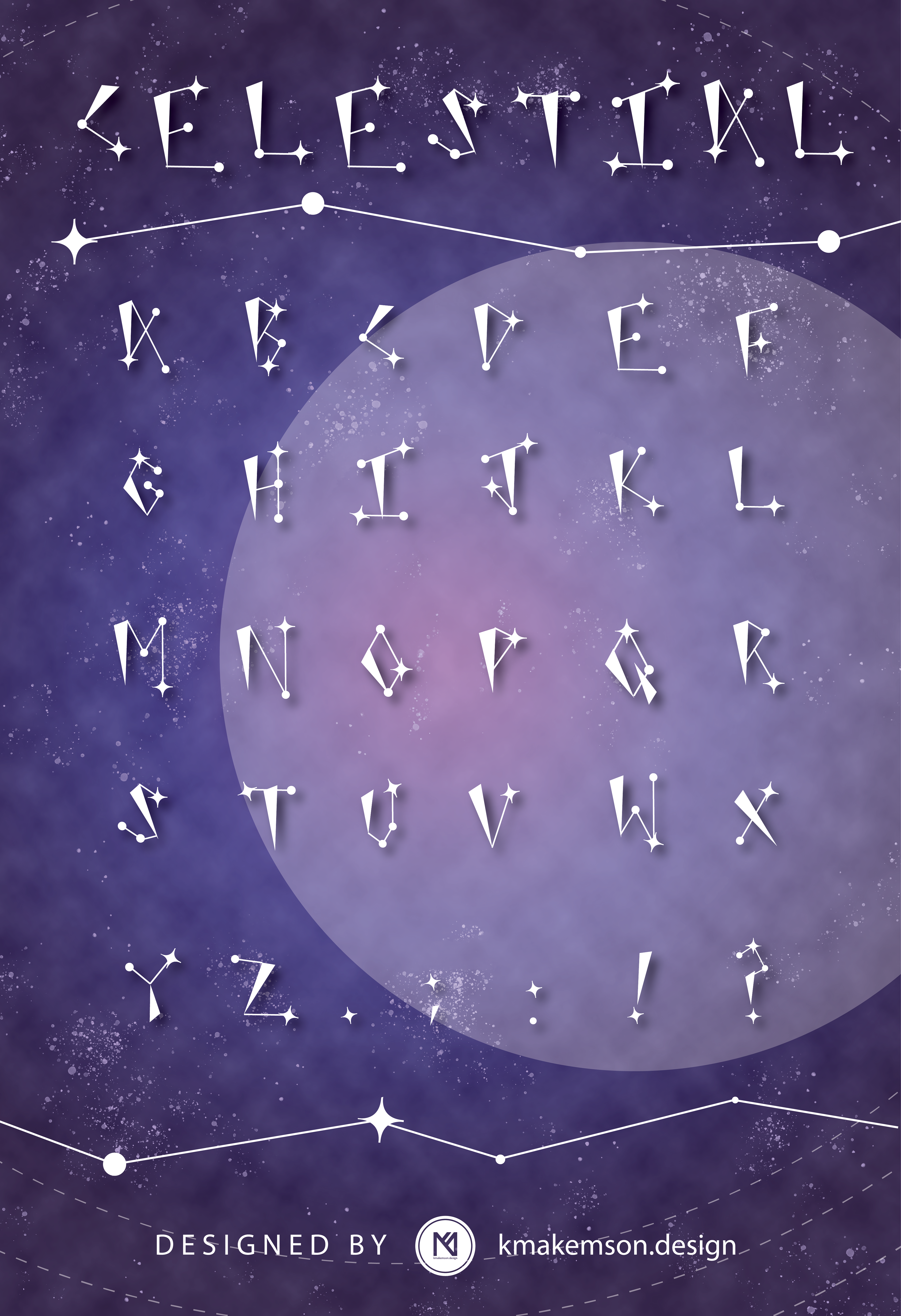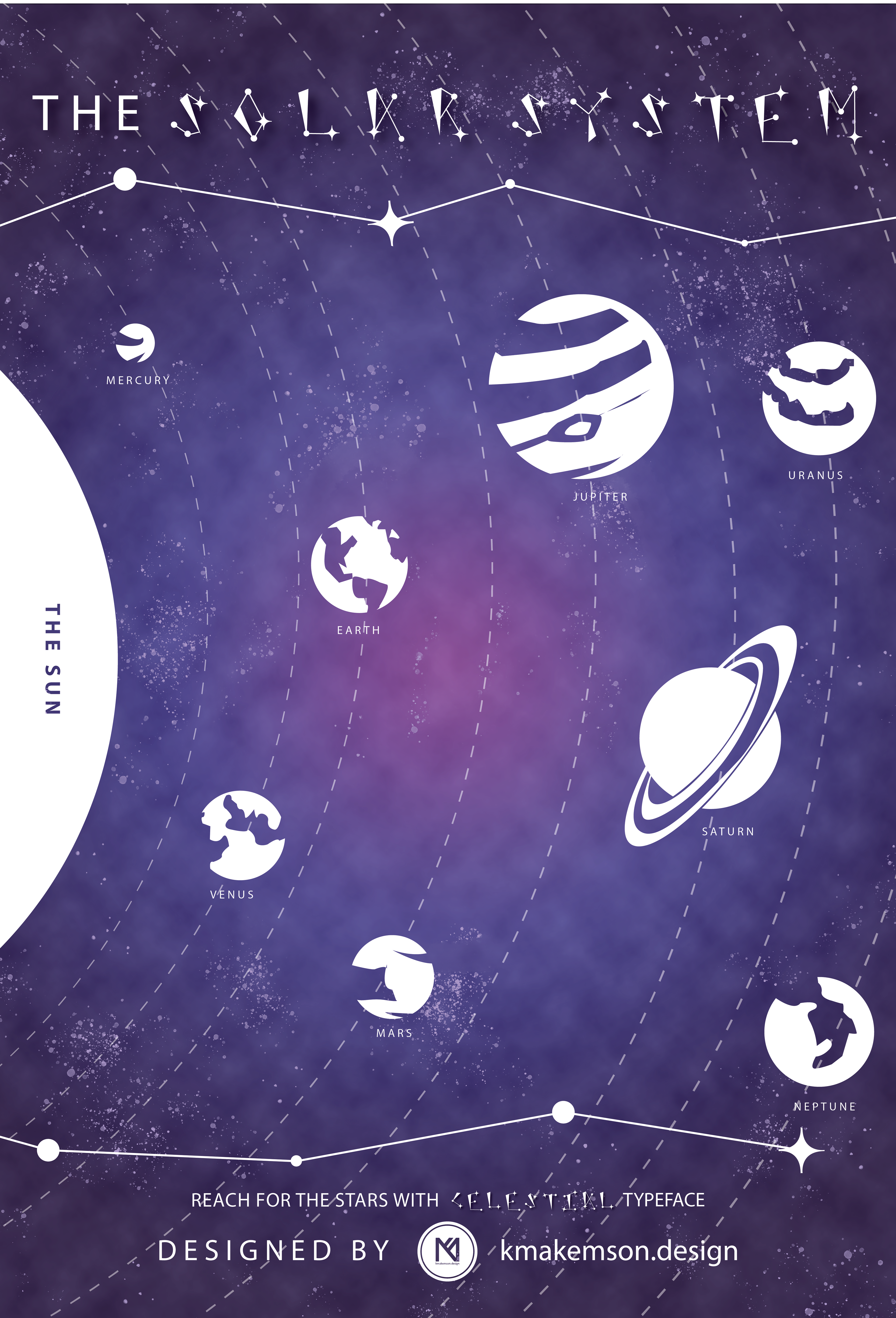 Below is a scanned copy of my original rough sketch of the font as I was coming-up with my poster concept.